Inner Peace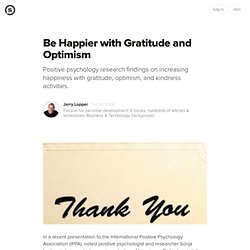 In a recent presentation to the International Positive Psychology Association (IPPA), noted positive psychologist and researcher Sonja Lyubomirsky reported on various studies of happiness. Dr. Lyubomirsky's research on kindness was previously reported in Positive Psychology Studies on Happiness . Acts of kindness are an effective intentional activity shown to bring greater happiness to the giver as well as benefiting the receiver of kindness. This article describes her research findings on two more intentional happiness-increasing activities, gratitude and optimism. Optimism and Happiness Study
Post written by Leo Babauta . Follow me on twitter .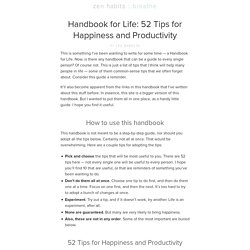 GratitudeLog - The Happiest Place on the Internet!
People all over the world have one, and only one, objective: happiness. You are one of them and I'm glad to welcome you on this site.
The World Book Of Happiness EN
Reading tips from the Internet, I got this useful list where I personally follow some of it to help me sort of improve my day to day life. Read through it and just follow the things you want to believe. Remember, each person has his/her own needs/wants/beliefs.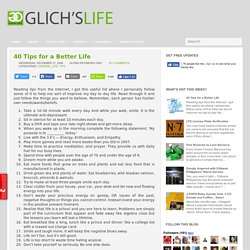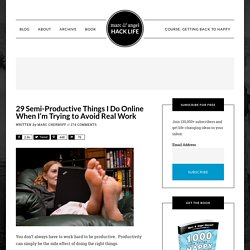 post written by: Marc Email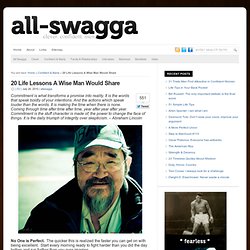 Commitment is what transforms a promise into reality. It is the words that speak boldly of your intentions. And the actions which speak louder than the words.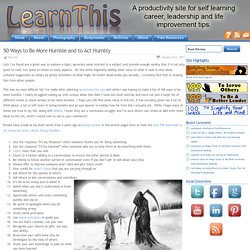 Success January 31st, 2011 Lists I've found are a great way to explore a topic, generate some interest in a subject and provide enough variety that it is not only quick to read, but quick to relate to many aspects. All this while hopefully adding some value to what is read in new ideas, unheard suggestions or simply by giving reminders of what might be known dead inside you already.
After Armen's list of 100 , my own 100 Ways to be a better leader and now several readers creating their own lists of 100 topics, I thought I would continue this trend and build one more on 100 ways simplify your life and mind. I've written a couple articles before on this topic and I've kept a few items from those articles on my list here, but most of this is new and it is really a useful way to find things to start doing.