Visual
Seamless pictures – Rob Gonsalves. 41-image-03.jpg (JPEG Image, 1200 × 895 pixels) - Scaled (71%) The work of Brian Dettmer. The Official Tim Burton Website. Animals Illuminated by the Sun. Illusionistic Street Artist Kurt Wenner. Article by James Pond I am the owner of Pondly.com / art lover / electrical engineer / software developer / MBA in e-business student.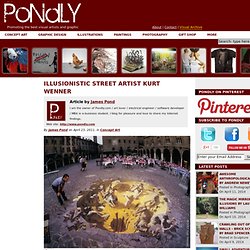 I blog for pleasure and love to share my Internet findings. These 50 Photos Will Blow you Away. Great news today: we will start a series of showcases that are meant to make the jaws drop!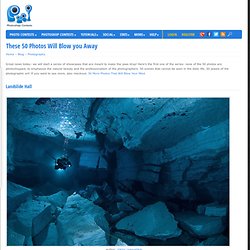 Here's the first one of the series: none of the 50 photos are photoshopped, to emphasize the natural beauty and the professionalism of the photographers. 50 scenes that cannot be seen in the daily life, 50 jewels of the photographic art! If you want to see more, also checkout: 50 More Photos That Will Blow Your Mind Landslide Hall. Awesome Dad Draws Cartoons on Lunch Bags for His Kids (34 Pics. Looks like good Lego Campagne by Jung von Matt. Mighty Optical Illusions. Most popular photography on StumbleUpon! International_fireworks_3_b.jpg (JPEG Image, 800x533 pixels) Carved Book Landscapes by Guy Laramee.
(click images for detail) For the better part of three decades multidisciplinary artist Guy Laramee has worked as a stage writer, director, composer, a fabricator of musical instruments, a singer, sculptor, painter and writer.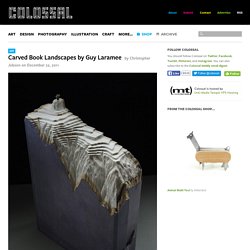 Among his sculptural works are two incredible series of carved book landscapes and structures entitled Biblios and The Great Wall, where the dense pages of old books are excavated to reveal serene mountains, plateaus, and ancient structures.
---