Atheism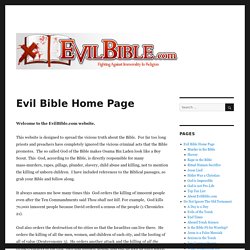 Contents: Essays From The Church of Theists Suck: Quick Fact: In the US, the number of non-religious people has more than doubled from 14.3 million in 1990 to 29.4 million in 2001; their proportion has grown from just eight percent of the total in 1990 to over fourteen percent in 2001.
Iron Chariots is intended to provide information on apologetics and counter-apologetics. We'll be collecting common arguments and providing responses, information and resources to help counter the glut of misinformation and poor arguments which masquerade as evidence for religious claims. The complexity of issues surrounding religion ensures that any proper assessment requires us to delve into a number of philosophical, historical and sociological topics. Our ultimate goal is to provide a robust and definitive resource for: Get involved — edit this site!
SkepticBlog is a collaboration among some of the most recognized names in promoting science, critical thinking, and skepticism including. Regular bloggers include: Daniel Loxton, Donald Prothero, Mark Edward, Michael Shermer, and Steven Novella. Gimme that new-time religion! A review of Dr.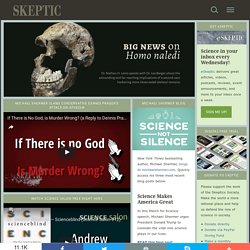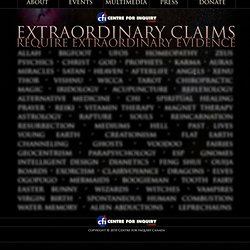 The Centre for Inquiry Canada's Extraordinary Claims Campaign features bus ads, educational events and online discussions to challenge many well-known - and widely believed - claims by demanding evidence as extraordinary as the claims themselves. Why is the belief in Bigfoot dismissed as delusional while strident belief in Allah and Christ is respected and revered? All of these claims are equally extraordinary and demand critical examination. At the Centre for Inquiry we are always challenging ideas and asking tough questions with the purpose of promoting reason, science, secularism and freedom of inquiry. Join/Donate to the Extraordinary Claims campaign