Business models for Web 2.0+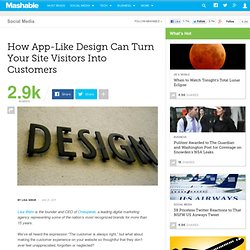 How App-Like Design Can Turn Your Site Visitors Into Customers
Lisa Wehr is the founder and CEO of Oneupweb , a leading digital marketing agency representing some of the nation's most recognized brands for more than 15 years. We've all heard the expression "The customer is always right," but what about making the customer experience on your website so thoughtful that they don't ever feel unappreciated, forgotten or neglected? According to AnnoyingDesign.org , the average time a user spends on a site is only 56 seconds.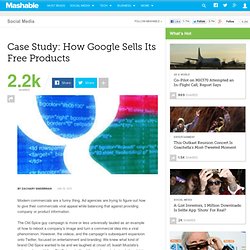 Modern commercials are a funny thing. Ad agencies are trying to figure out how to give their commercials viral appeal while balancing that against providing company or product information. The Old Spice guy campaign is more or less universally lauded as an example of how to reboot a company's image and turn a commercial idea into a viral phenomenon. However, the videos, and the campaign's subsequent expansion onto Twitter, focused on entertainment and branding: We knew what kind of brand Old Spice wanted to be and we laughed at (most of) Isaiah Mustafa's quips and sound bites. Old Spice prioritized those elements instead of explaining how its products work or even what they smell like. That worked for Old Spice, because most people can intuit how deodorant works; the company wasn't reinventing the wheel, it was reinventing its brand.
Case Study: How Google Sells Its Free Products
The REAL Death Of The Music Industry
I've noticed some businesses and marketers have an aversion to paying for promotions online. While you should steer clear of certain tactics like paid links or paid blogging , white-hat paid tactics absolutely have their place in holistic online marketing . They can help pour fuel on the embers your digital initiatives have lit and, executed properly, in time actually contribute to sustainable organic traffic building.
7 Paid Promotional Tactics You Should Test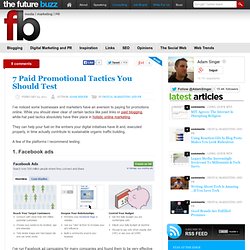 Understanding the Social Media ROI Cycle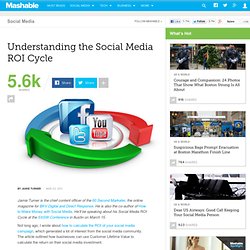 Jamie Turner is the chief content officer of the 60 Second Marketer , the online magazine for BKV Digital and Direct Response . He is also the co-author of How to Make Money with Social Media . He'll be speaking about his Social Media ROI Cycle at the SXSW Conference in Austin on March 15. Not long ago, I wrote about how to calculate the ROI of your social media campaign , which generated a lot of interest from the social media community.
Robin Neifield | May 7, 2010 | 5 Comments <a href="http://ad.doubleclick.net/jump/clickz.us/marketing/strategies;page=article;artid=1692937;topcat=marketing;cat=strategies;static=;sect=site;;pos=txt1;tile=8;sz=2x1;ord=123456789?" target="_blank"><img src="http://ad.doubleclick.net/ad/clickz.us/marketing/strategies;page=article;artid=1692937;topcat=marketing;cat=strategies;static=;sect=site;;pos=txt1;tile=8;sz=2x1;ord=123456789?" border="0" alt="" /></a>
The Evolution of Social Media Advertising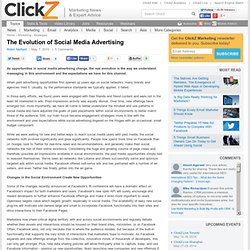 10 business models that rocked 2010 - by @nickdemey (boardofinnovation.com) | Share on LinkedIn