Frequent Sites
A daily TV/radio news program, hosted by Amy Goodman and Juan Gonzalez, airing on over 900 stations, pioneering the largest community media collaboration in the United States.
naked capitalism
Professor Richard D. Wolff | Economics Professor
s Capital with David Harvey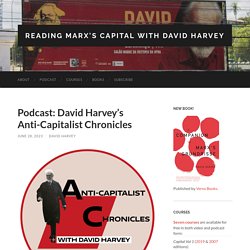 What Are the Economics of the Creative Economy?The Graduate Center, CUNY New York City December 2, 2013 Graduate Center geographer David Harvey, author of Rebel Cities; Harvard economist Edward Glaeser, author of Triumph of the City; and Seth W. Pinsky, former president of the NYC Economic Development Corporation, debate the economic realities of New York's creative and knowledge-based industries. Adam Davidson, host of NPR's Planet Money, moderates.
New material is added to Arts & Letters Daily six days a week. We continually test links for reliability. Despite our best efforts, links may fail (often only temporarily) without warning. We apologize for any inconvenience. New links are added at or near the tops of sections, with older ones sliding down the columns accordingly.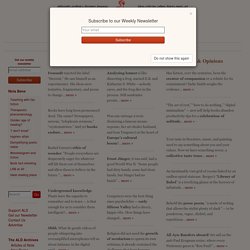 Arts & Letters Daily - ideas, criticism, debate
Debate & Discussion