Lists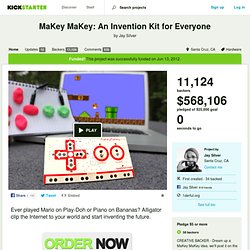 MaKey MaKey is an invention kit for the 21st century. Turn everyday objects into touchpads and combine them with the internet. It's a simple Invention Kit for Beginners and Experts doing art, engineering, and everything inbetween: It comes ready to use out of the box with everything you see above: MaKey MaKey, Alligator Clips, USB Cable.
Here are 120 things you can do starting today to help you think faster, improve memory, comprehend information better and unleash your brain's full potential. Solve puzzles and brainteasers.Cultivate ambidexterity. Use your non-dominant hand to brush your teeth, comb your hair or use the mouse. Write with both hands simultaneously.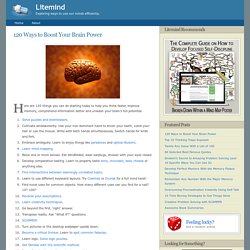 Dollar Store Deals and Duds -- Savings Experiment
Experts explain how to get a true bargain at the dollar store, and offer advice on which items to avoid. Dollar stores are great places for cheap, one-stop shopping, but with so many items available, how do you know which products are deals and which ones are duds? Here are some rules of thumb to keep in mind to ensure you're getting the best deal possible. It's easy to get excited about all of the low-priced goods at a dollar store, but you should shop with purpose in order to avoid impulse buys.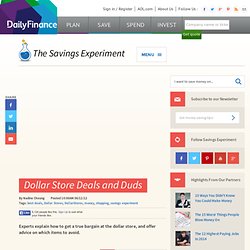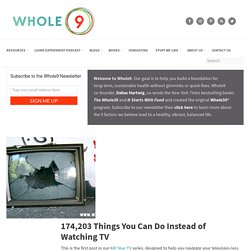 This is the first post in our Kill Your TV series, designed to help you navigate your television-less existence for the next 30 days. (You didn't think we'd spring it on you and then leave you hanging, did you?) Today's post is all about helping you through the first week without your beloved plug-in drug – and filling those hours with something meaningful. While it may seem obvious to those of you who have been without cable for a few years now, we're here to present the rest of you Kill Your TV participants with 174,203 (almost) things you can do with your life instead of watching TV. (We're also giving you links to products we like in our newly opened Amazon store, to help get you started.) Take back those hours this month and do something productive, fun, enriching or restorative.
You've read several posts already. It's very flattering to know that somebody is interested in what I write over here. :) I just wanted to let you know, that you can also subscribe via email to receive blog updates. I usually post once a month or so. I'll do my best to keep them interesting. Obviously, I don't sell anything and I don't spam.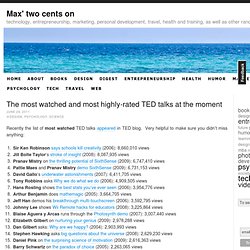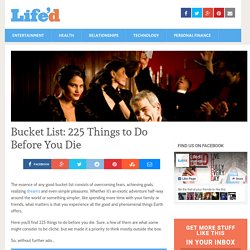 The essence of any good bucket list consists of overcoming fears, achieving goals, realizing dreams and even simple pleasures. Whether it's an exotic adventure half-way around the world or something simpler, like spending more time with your family or friends, what matters is that you experience all the good and phenomenal things Earth offers. Here you'll find 225 things to do before you die.