From Gini
Revenge - Behind the Scenes
Alarm Clock Sound Hack
YEARS on Vimeo
Amazing Digital Rug Design
Instant No Button! Star Wars funnies FTW!
CV01 Hatsune Miku - World is Mine Live in Tokyo, Japan - 1080p HD
Text Ascii Art Generator
EXOPC EXOdesk first look
Ransom note generator
We love "Soft Kitty," but there's a problem inherent with the song. In order to sing it properly, you have to be in the presence of a sick person (or, well, Shel-bot). A sick person with a highly-contagious illness.
Soft Kitty Singing Plush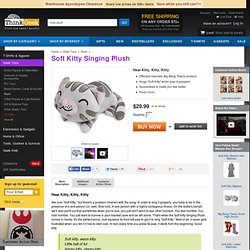 INCREDIBOX [ Official website ]
r/funny ×Vote for Imgur as the Best Bootstrapped Startup of 2013! Upload images browse your computer drag and drop here
Women's logic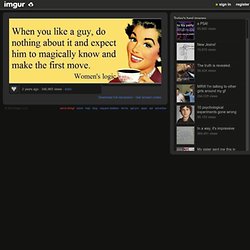 Eleventyseven - Here With Me lyrics
RainyMood.com: Rain makes everything better.
The longest list of the longest stuff at the longest domain name