Programming
30 Websites to follow if you're into Web Development. I've made it a goal to learn at least one useful thing each day so that I can stay sharp and well-versed on the topic of web development and design.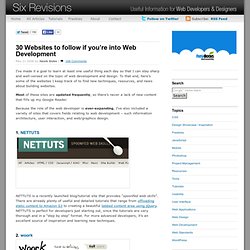 To that end, here's some of the websites I keep track of to find new techniques, resources, and news about building websites. Most of these sites are updated frequently, so there's never a lack of new content that fills up my Google Reader. 50 Powerful Time-Savers For Web Designers - Smashing Magazine.
Advertisement Being a web designer is not easy.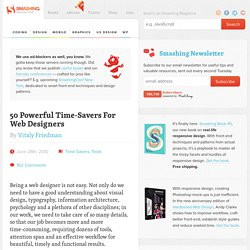 Not only do we need to have a good understanding about visual design, typography, information architecture, psychology and a plethora of other disciplines; in our work, we need to take care of so many details, so that our job becomes more and more time-consuming, requiring dozens of tools, attention span and an effective workflow for beautiful, timely and functional results. And this is where small time-savers become handy. CSS Basics. CSS Cheat Sheet - StumbleUpon. PHP: Hypertext Preprocessor. Making A Cool Login System With PHP, MySQL. Martin Angelov Introduction Today we are making a cool & simple login / registration system.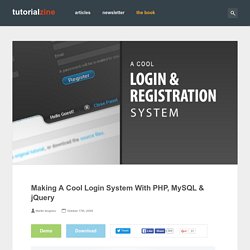 It will give you the ability to easily create a member-only area on your site and provide an easy registration process. It is going to be PHP driven and store all the registrations into a MySQL database. C++ Programming/Exercises/Iterations - Wikibooks, open books for an open world - StumbleUpon. Iterations[edit] Solutions requirements Solutions must: Use only standard C++.Be compilable.Be in accordance to general coding practices.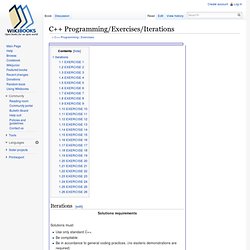 ---