Recipes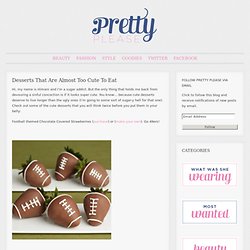 Hi, my name is Himani and I'm a sugar addict. But the only thing that holds me back from devouring a sinful concoction is if it looks super cute. You know… because cute desserts deserve to live longer than the ugly ones (I'm going to some sort of sugar-y hell for that one). Check out some of the cute desserts that you will think twice before you put them in your belly:
5-minute Ice Cream
Mom's Recipes - a set on Flickr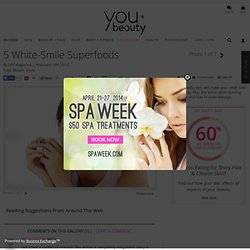 These healthy eats will make your smile look even better.
5 White-Smile Superfoods - YouBeauty.com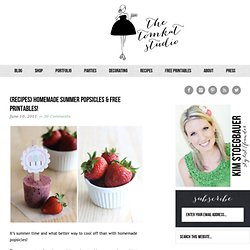 It's summer time and what better way to cool off than with homemade popsicles! These are my two favorite popsicle recipes and have never been able to pick which one I liked better, the strawberry coconut or the honeydew lime, so I decided to share them both with you! Need a reason to make these popsicles?
Healthy Luna
While that tub of ice cream in the back of the freezer may be what you crave when you're feeling blue, there is a long list of other (healthier!) foods that can cure a grouchy morning or a stressed-out afternoon. We talked to the experts to get the scoop on what to eat to make you feel better no matter what your mood.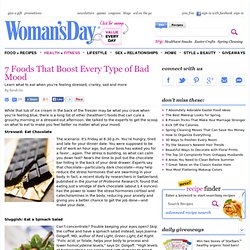 Ingredients Kosher salt 12 ounces penne 1 cup frozen peas 2 large eggs, plus 1 egg white 1 cup evaporated milk 4 tablespoons unsalted butter 3 ounces sharp cheddar cheese, grated (1 scant cup) 3 ounces part-skim mozzarella cheese, grated (about 1 cup) 3 ounces fontina cheese, grated (1 scant cup) 3 ounces deli ham, in 1 piece, diced 1 ounce parmesan cheese, grated (about 1/2 cup) Directions
Four-Cheese Pasta With Peas and Ham Recipe : Food Network Kitchens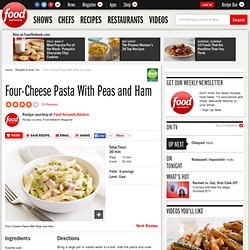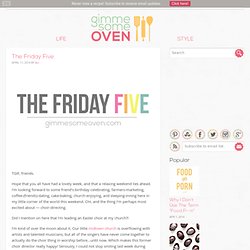 Apparently I've had tacos on the brain lately. After making a batch of this Skinny Slow Cooker Taco Soup last weekend, I decided to use the leftover ingredients to make this Skinny Taco Salad.
Mushroom Ramen Recipe : Food Network Kitchens
Bacon Smashed Potatoes Recipe at Epicurious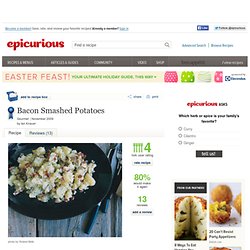 photo by Roland Bello yield Makes 8 servings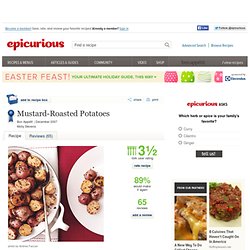 Mustard-Roasted Potatoes Recipe at Epicurious
photo by Andrea Fazzari yield Makes 10 servings The mustard coating on the potatoes gets crunchy and dark while the insides stay creamy and sweet.
This is a recipe I adapted from one I found in "Barefoot in Paris".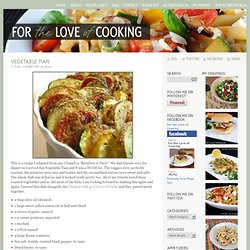 Campbell's Kitchen: Lighter Green Bean Casserole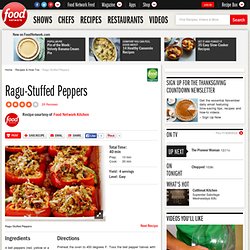 Ragu-Stuffed Peppers Recipe : Food Network Kitchens
Ingredients
Ingredients 1 pound ground beef 1 large egg, lightly beaten 1/4 onion, finely chopped (about 1/3 cup) 7 saltine crackers, finely crushed (about 1/4 cup) 1 teaspoon minced fresh sage Kosher salt and freshly ground pepper 3 tablespoons unsalted butter 8 ounces sliced mixed mushrooms 2 teaspoons Worcestershire sauce 3 tablespoons all-purpose flour 1 to 2 tablespoons chopped fresh parsley Buttered egg noodles, for serving (optional)
Salisbury Steak With Mushrooms Recipe : Food Network Kitchens
Maple-Glazed Chicken Recipe : Food Network Kitchens
Ingredients 2 pounds skin-on, bone-in chicken breasts, cut into large chunks Kosher salt 2 tablespoons extra-virgin olive oil 2 apples (1 red, 1 green), cored and cut into wedges 8 medium shallots, quartered lengthwise 1/4 cup fresh sage, torn 1/2 cup low-sodium chicken broth 1/4 cup maple syrup 1/4 cup apple cider vinegar
Chinese Hot-and-Sour Soup Recipe at Epicurious
Toss pork with dark soy sauce in a bowl until pork is well coated. Soak black and tree ear mushrooms in 3 cups boiling-hot water in another bowl (water should cover mushrooms), turning over black mushrooms occasionally, until softened, about 30 minutes.
Moroccan Carrot Soup Recipe at Epicurious
photo by Lisa Hubbard yield Makes 4 servings active time 20 minutes
Dessert First — A Passion for Pastry
Parmesan Scallion Biscuits