Baking
Dutch Oven No-Knead Crusty Bread. I've been really enjoying trying out different types of bread making.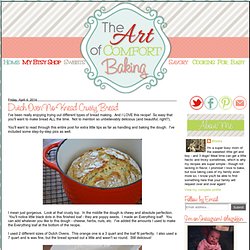 And I LOVE this recipe! So easy that you'll want to make bread ALL the time. Not to mention so unbelievably delicious (and beautiful, right?). You'll want to read through this entire post for extra little tips as far as handling and baking the dough. Cinnamon Sugar Pull-Apart Bread. Looks yummy, right?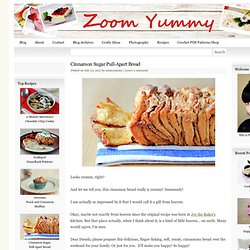 And let me tell you, this cinnamon bread really is yummy! Immensely! I am actually so impressed by it that I would call it a gift from heaven. Okay, maybe not exactly from heaven since the original recipe was born in Joy the Baker's kitchen. But that place actually, when I think about it, is a kind of little heaven… on earth. 60 Second Chocolate Chip Cookie A la Mode. I had so much fun developing this recipe.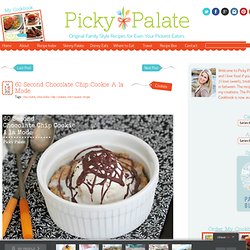 Talk about kinda dangerous though. This baby is baked in 60 seconds, no lie!! The cookie dough recipe is prepared right in your ramekin, so we are also talking about minimal dishes. 16 Ways to Enjoy Oreos. Death By Oreo Cupcakes. They are probably the best Oreo cakes I have ever tried.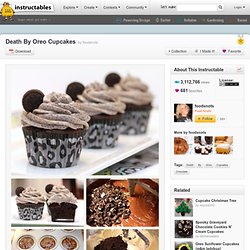 A lot of cake's that I have experimented with before are like a vanilla cake with bits of Oreo in them, which didn't really give them enough Oreo flavor. But these were a lot better. I used a dark chocolate fudge cake mix instead of just a regular chocolate cake mix, which went really well with the cookies and gave the cakes just a little more flavor. So, in this recipe there is Oreo's in the cake, in the frosting, and at the bottom is a Oreo surprise. That's right, you put a whole Oreo at the bottom of the cake. In the kitchen with: patricia scarpin's brazilian carrot cake. Carrot cake is one of those desserts that I am always tempted to try wherever I see it on the menu.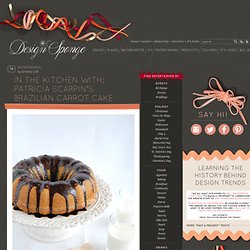 I'm always on the hunt for the perfect recipe, and I've already found a couple, from Saveur and from Marcel Desaulniers (the "24″ carrot cake that doesn't turn dark!). This week, Brazilian food blogger Patricia Scarpin shares her nearest and dearest recipe for a moist Brazilian Carrot Cake with a twist! It is reminiscent of the wonderful cakes in Harry Eastwood's Red Velvet & Chocolate Heartache, which use vegetables for moisture and sweetness. Continue reading after the jump to see how the Brazilian version differs from the traditional Anglo-American carrot cake.
Recettes de pâtisseries algériennes traditionnelles et modernes - Petits fours - Cornes de gazelles, baklawa, louz, makrout, montécaos, biscuits au chocolat, pistaches, amandes | DZIRIYA.NET| Magazine leader des sites féminins algériens en ligne depuis 2005.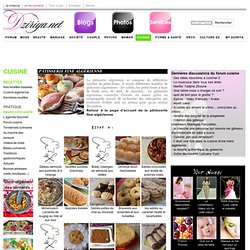 Magazine féminin Dziriya.net est également un site communautaire et participatif. | DZIRIYA.NET | MODE | BEAUTE | MINCEUR | CUISINE | COUPLE | MAMAN | PSYCHO | SOCIÉTÉ | CULTURE ALGÉRIENNE | DECO & MAISON | DZIRIYATES | FORUMS | PHOTOS | Cuisine du Ramadan | Forum arabe De nombreux services sont mis à votre disposition. Sur Dziriya.net vous pouvez participer aux sondages, donner votre avis sur les duels, visionner les albums photos de la rédaction ou encore les diaporamas de la communauté, vous tester avec nos tests & quizz, être au courant des sorties, soirées, expos sur l'agenda des dziriyatnautes, choisir un prénom arabe ou berbere pour votre enfant, surveiller votre ligne avec notre tableau des calories... Aussi, Dziriya.net donne la possibilité à ses membres de contribuer à son contenu.
Cheesecake Stuffed Strawberries. Cheesecake Stuffed Strawberries These cheesecake stuffed strawberries are the perfect dessert treat!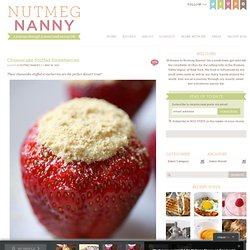 Can I just say that I have died and gone to heaven. Cheesecake stuffed strawberries….how have I not made these before?! I'm serious. The Knit Wit By Shair: Tasty Tuesday: Pear Clafoutis. Ingredients: 4 large eggs1/4 cup sugar (or agave nectar)1/2 cup whipping cream (not whipped)1/2 cup salted butter, melted1 tsp vanilla extract1/3 cup blanched almond flour1/2 tsp ground cinnamon1/4 tsp salt4 large ripe pears, peeled, cored, and sliced Directions: Preheat oven to 325 degrees F.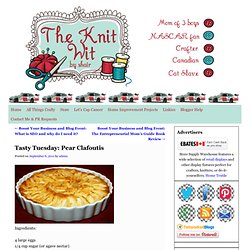 Nutella Mug Cake. I have been experimenting with different mug cakes every since I heard about them about a year ago.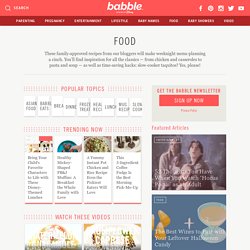 None of them have been winners. They were either too chewy, too dry, or not sweet enough. The Infamous Jacques Torres Chocolate Chip Cookies. Now, I have a chocolate chip cookie recipe that I swear by.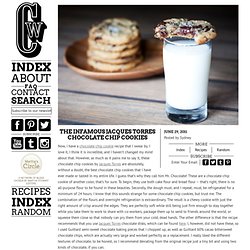 I love it, I think it is incredible, and I haven't changed my mind about that. However, as much as it pains me to say it, these chocolate chip cookies by Jacques Torres are absolutely, without a doubt, the best chocolate chip cookies that I have ever made or tasted in my entire life. I guess that's why they call him Mr. Spotlight. Lion House Rolls Lion House Roll Tags: Mingmakescupcakes.yolasite. Apple Shaped Cupcakes. It's September, so apples are on the brain, can you tell? With apple cards, candy apples, yarn apples, I can't seem to get enough. Well, as I was browsing Pinterest, which I'm addicted to, I came across this post from Muses of Megret on baking your cupcakes into Valentine hearts. Cinnamon Sugar Pull-Apart Bread. I'm sorry. I know it's Monday morning and you probably came here for some pretty pictures of food that you could glance at, and then move on with your day… and here I go thrusting warm, soft cinnamon sugar bread in your face.
It's not fair.
---