Baking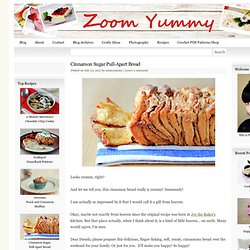 Looks yummy, right? And let me tell you, this cinnamon bread really is yummy!
I had so much fun developing this recipe.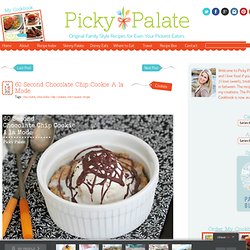 16 Ways to Enjoy Oreos
They are probably the best Oreo cakes I have ever tried. A lot of cake's that I have experimented with before are like a vanilla cake with bits of Oreo in them, which didn't really give them enough Oreo flavor.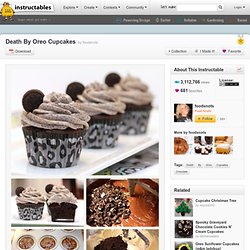 Carrot cake is one of those desserts that I am always tempted to try wherever I see it on the menu.
in the kitchen with: patricia scarpin's brazilian carrot cake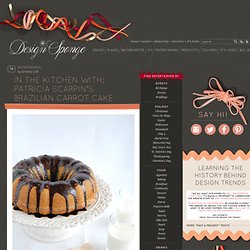 Recettes de pâtisseries algériennes traditionnelles et modernes - Petits fours - Cornes de gazelles, baklawa, louz, makrout, montécaos, biscuits au chocolat, pistaches, amandes | DZIRIYA.NET|
LE MEILLEUR POUR LA FEMME ALGÉRIENNE Magazine leader des sites féminins algériens en ligne depuis 2005. Magazine féminin Dziriya.net est également un site communautaire et participatif.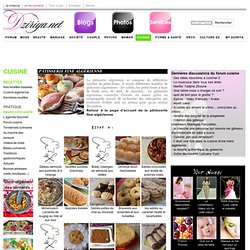 Cheesecake Stuffed Strawberries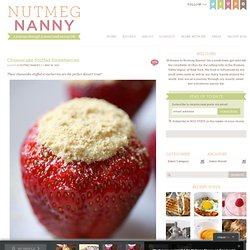 Ingredients: 4 large eggs1/4 cup sugar (or agave nectar)1/2 cup whipping cream (not whipped)1/2 cup salted butter, melted1 tsp vanilla extract1/3 cup blanched almond flour1/2 tsp ground cinnamon1/4 tsp salt4 large ripe pears, peeled, cored, and sliced Directions: Preheat oven to 325 degrees F.
The Knit Wit By Shair: Tasty Tuesday: Pear Clafoutis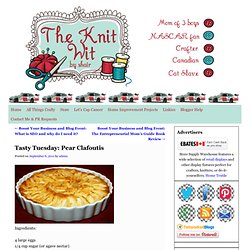 I have been experimenting with different mug cakes every since I heard about them about a year ago. None of them have been winners. They were either too chewy, too dry, or not sweet enough.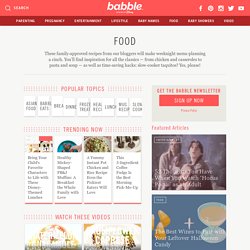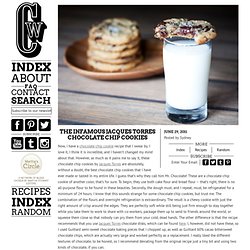 Now, I have a chocolate chip cookie recipe that I swear by.
Spotlight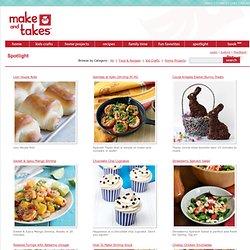 meet George. Our newest addition to the family! George the Rottweiler.
It's September, so apples are on the brain, can you tell? With apple cards, candy apples, yarn apples, I can't seem to get enough. Well, as I was browsing Pinterest, which I'm addicted to, I came across this post from Muses of Megret on baking your cupcakes into Valentine hearts.
I'm sorry. I know it's Monday morning and you probably came here for some pretty pictures of food that you could glance at, and then move on with your day… and here I go thrusting warm, soft cinnamon sugar bread in your face. It's not fair.