Dessert
Peanut Butter Cup Ice Cream. Someone declared July as National Ice Cream Month.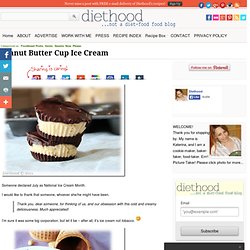 I would like to thank that someone, whoever she/he might have been. Thank you, dear someone, for thinking of us, and our obsession with this cold and creamy deliciousness. Much appreciated! I'm sure it was some big corporation, but let it be – after all, it's ice cream not tobacco. The Peanut Butter Ice Cream that you see here was actually a dare. Warm Toasted Marshmallow Smore Bars. Nutella Mug Cake.
I have been experimenting with different mug cakes every since I heard about them about a year ago.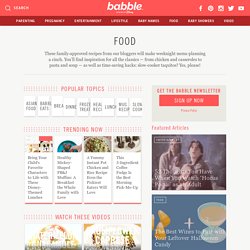 None of them have been winners. They were either too chewy, too dry, or not sweet enough. Chocolate Cupcakes with Flaming Strawberries. Call me easily amused, but these little torch-topped cupcakes delight me.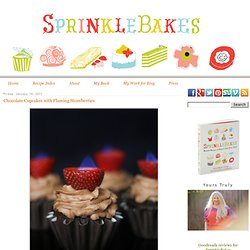 Besides being a cute novelty item for a party, I think they would add a little drama to the end of a romantic meal. I've been looking for something different to serve for Valentine's dessert, and this is definitely different. The strawberries are hollowed out and filled with a bit of liquor, then ignited with a match. For the cake portion, I chose a One Bowl Chocolate Cupcake recipe because 1. it's quick 2. it is easy, and 3. it fits my prerequisite for a light ending on date night. DIY Projects & Fossil Blog.
Single Serving Pie in a Jar. These are individual-sized pies made in little glass jars that can go straight from your freezer to your oven to your mouth.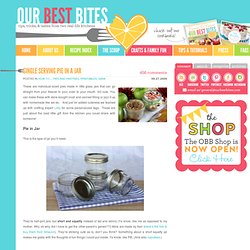 SO cute. You can make these with store-bought crust and canned filling or jazz it up with homemade like we do. And just for added cuteness we teamed up with crafting expert Lolly for some personalized tags. These are just about the best little gift from the kitchen you could share with someone! Easy Homemade Ice Cream without a Machine. July is National Ice Cream month, and I'm so excited to show you how making your own homemade ice cream is easier than you may think!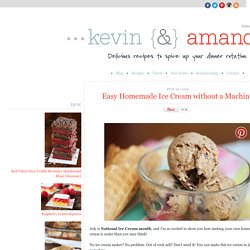 No ice cream maker? No problem. Cinnamon Toast&Rolls. The USDA released its new food pyramid the other day (which is actually a plate now instead of a pyramid), and I am sorely disappointed to report that cinnamon rolls did not appear anywhere on that plate.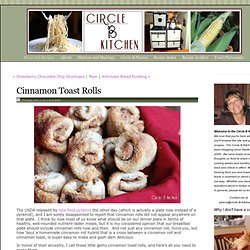 I think by now most of us know what should be on our dinner plate in terms of healthy, well-rounded nutrient-laden meals, but it is my considered opinion that our breakfast plate should include cinnamon rolls now and then. And not just any cinnamon roll, mind you, but how 'bout a homemade cinnamon roll hybrid that is a cross between a cinnamon roll and cinnamon toast, is super easy to make and gosh darn delicious. In honor of their ancestry, I call these little gems cinnamon toast rolls, and here's all you need to make them…
---