Recipes
The Gourmet Nutrition V2 cookbook was created to show people that great-tasting food can also be great for you. We took the healthiest ingredients and whipped them into nearly 300 pages of delicious culinary creations that you can serve with confidence to the most discerning foodie – or the most nitpicky nutritionist. We also included detailed cooking instructions and ideas for improvisation.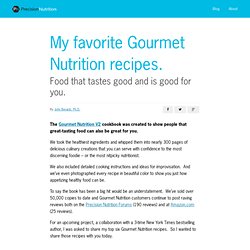 Easy Philly Cream Cheese Recipes & Cooking Tips – Appetizers, Entrees, Desserts & Healthy Recipes | Kraft Philly
Every cook, being human, errs, bungles, botches, and screws up in the kitchen once in a while. If you have not "caramelized" fruit in salt rather than sugar, you have not suffered the most embarrassing mistake made by one of our editors. We did not have to look much farther than our staff―and their encounters with readers, friends, and relatives―to compile a list of common, avoidable culinary boo-boos.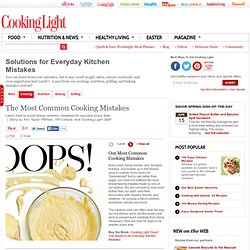 Frozen Herb Cubes with Olive Oil: Photographs Copyright Michaela Medina – thegardenerseden.com At six o'clock this morning, I was rather annoyed to be awakened by a gang of squawking bluejays. But when I rose, I discovered a beautiful rainbow on the western horizon.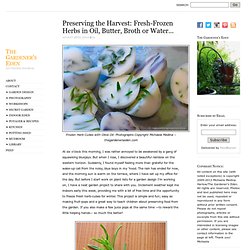 The Gardener's Eden - Preserving the Harvest: Fresh-Frozen Herbs in Oil, Butter, Broth or Water…
Recipe 4 Vidalia or Texas Sweet Onions Batter: 1/3 Cup Cornstarch1 1/2 Cup Flour2 tsp. Minced Garlic2 tsp. Paprika1 tsp.
Sasaki Time: Copycat Recipes: Outback Steakhouse Bloomin Onion Recipe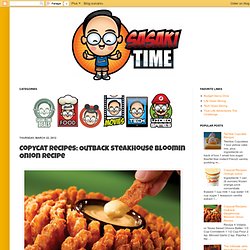 Easy Summer Meals