CoolThings
Instant Business Card. 4 Tips That Can Help You Join The Mile High Club. Everyone wants to get it on at 30,000 feet.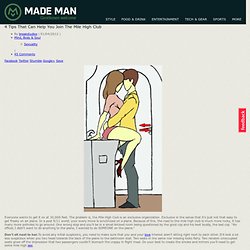 The problem is, the Mile High Club is an exclusive organization. Exclusive in the sense that it's just not that easy to get freaky on an plane. 46161.jpg (800×690) & Crayon Heart Valentines with Lifestyle Crafts & Whipperberry - StumbleUpon. » "The sting of a hornet"; Edwardian hat-pin self defence.
The popular trend towards enormous, flamboyant hats reached its zenith during the Edwardian era.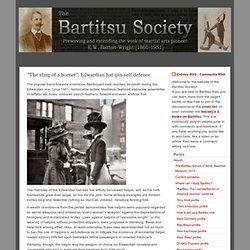 Circa 1901, fashionable ladies' headwear featured elaborate assemblies of taffeta, silk bows, coloured ostrich feathers, flowers and even artificial fruit. The mainstay of the Edwardian hat was the artfully concealed hatpin, and as the hats themselves grew ever larger, so too did the pins. Some antique examples are thirteen inches long and resemble nothing so much as unbated, miniature fencing foils. A wealth of evidence from the period demonstrates that hatpins were popularly regarded as secret weapons, and indeed as "every woman's weapon" against the depredations of hooligans and ill-mannered brutes.
Laws against hatpins of "excessive length", or the wearing of hatpins without protective stoppers, were proposed in Hamburg, Berlin and New York among other cities. 20 "Doctor Who" Parodies. Peter's Likes. Simple Ideas That Are Borderline Genius (35 Pics) - StumbleUpon. 7 Romantic Meals For $10 Or Less | MintLife Blog | Personal Finance News & Advice - StumbleUpon. Creating a romantic meal at home is a somewhat bigger challenge than your standard Monday-night fare.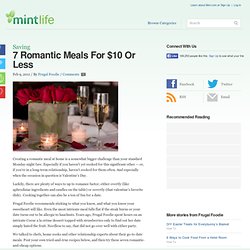 Especially if you haven't yet cooked for this significant other — or, if you're in a long-term relationship, haven't cooked for them often. And especially when the occasion in question is Valentine's Day. - StumbleUpon. Fake Name Generator - StumbleUpon. Alpha Girls & Candy Chang. Imaginative Package Designs - Design.inc Blog. Imaginative Package Designs Packaging is a very important marketing strategy to glamorize a product in order to attract the consumer's attention.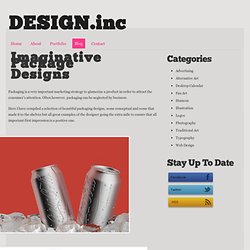 Often however, packaging can be neglected by business. Here I have compiled a selection of beautiful packaging designs, some conceptual and some that made it to the shelves but all great examples of the designer going the extra mile to ensure that all important first impression is a positive one. Twix Cheesecakes – Gingerbread Bagels - StumbleUpon. DIY Wrap Bracelet - Honestly WTF - StumbleUpon. You should all know by now that we are all about stacking bracelets on our wrists.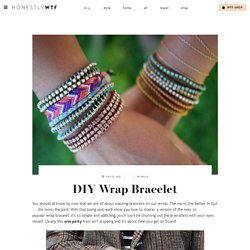 The more, the better. In fact . . . the most, the best! With that being said, we'll show you how to master a version of the ever so popular wrap bracelet. It's so simple and addicting, you'll soon be churning out these wristlets with your eyes closed. How To Knit A Sonic Screwdriver.
---