Funny
0ZLOU.jpg (JPEG Image, 492x329 pixels)
best of craigslist: Why Geeks and Nerds Are Worth It...
In the wide world of dating, there are many options. Do you go for the flashy guy with the smooth smile, or the dude in the corner typing away on his laptop? The following are reasons why I think my fellow females should pay more attention to the quiet geeks and nerds, and less attention to the flashy boys. 1.) While geeks and nerds may be awkward, they're well-meaning 9 out of 10 times. That smooth dude with the sly grin and the spider hands?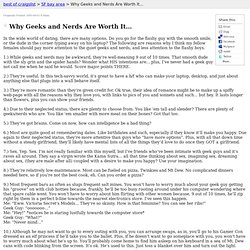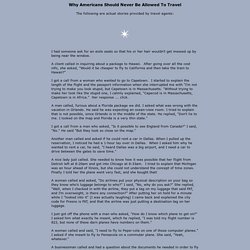 I had someone ask for an aisle seats so that his or her hair wouldn't get messed up by being near the window. A client called in inquiring about a package to Hawaii. After going over all the cost info, she asked, "Would it be cheaper to fly to California and then take the train to Hawaii?"
Bigfingers
Hay has any of you had problems with the downloads in the site? Like they are not working on your computer? If not can you give me some helpful hints to why it may not be working or how to get it to work on mine it is very bothersome? by emovampireking May 25
Atlas of Prejudice [English Edition] 38 maps, 74 pages, full-color trade paperback Get your copy on: Amazon US | Amazon UK | Amazon DE | Amazon FR | Amazon IT | Amazon ES Atlas der Vorurteile [German Edition] 38 maps, 80 pages, full-color hardcover Get your copy on: Amazon DE