Pastry
Easy French Macarons with Vanilla Butter Cream.
Crepes
Cream Cheese and Cinnamon Crescent Rolls - StumbleUpon. I'm always looking for easy and delicious recipes that can be made quick and with ingredients I already have.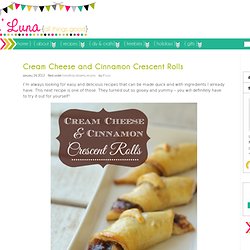 This next recipe is one of those. They turned out so gooey and yummy – you will definitely have to try it out for yourself! How To Make Croissants [Chocolate Croissants, Pumpkin Spice Croissants, and Cinnamon Sugar Croissants] I hope you're ready to see a billion underexposed photos of the same exact dough over and over and over again.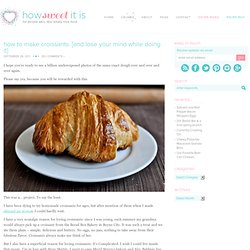 Please say yes, because you will be rewarded with this. This was a… project.
Joe Pastry | Baking Techniques, History, & Science. How to Make Peanut Butter S'Mores Turnovers. Peanut Butter- S'Mores Turnovers I'm not much of a camper.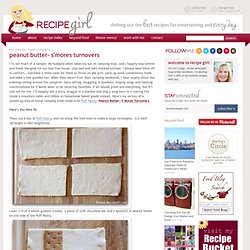 My husband often takes my son on camping trips, and I happily stay behind and thank the gods for our bug-free house, cozy bed and well-stocked kitchen. I always send them off in comfort… marinate a little meat for them to throw on the grill, pack up some convenience foods and bake a few goodies too. Honeyed Pears in Puff Pastry - StumbleUpon. Poaching fruit is one of my favorite things to do when cold weather arrives.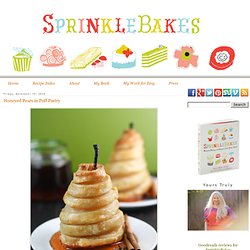 It's so warming to stand over a boiling pot of fragrant spices and lose yourself in thought. When I made these, I couldn't help but daydream as I stirred; if I were a pear...
---