Bread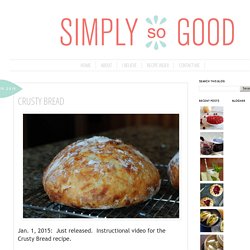 I must begin by saying where the recipe originated, if in fact it originated anywhere...really. I think bread has been baked for centuries using flour, salt, water, and yeast or other form of leavening. As far as I know the recipe for "No-Knead" bread dough was printed in the New York times. I don't know what month, day, or year.
Since Mihl mentioned a speculoos-flavored granola in the comments for the last granola-centric post I wrote, and that several people +1′d the idea, I got motivated to tweak the gingerbread granola just a little to make it speculoos-friendly. So without further ado… Oh wait, I lied, just an extra pinch of ado actually: Kelly had sent me some speculoos spice mix a while back, and (IMHO) it's the closest a spice mix has ever gotten to matching the actual cookies. Just google (and try to pronounce) "Verstegen koek en Speculaas" to find it; it seems to be available pretty much everywhere via online shopping or international food markets. But Mihl knows all things speculoos like the back of her hand and has come up with the perfect mix , so make hers instead if you prefer! That's what I'll do as soon as I run out of the store-bought kind, which should be soon.
have cake, will travel |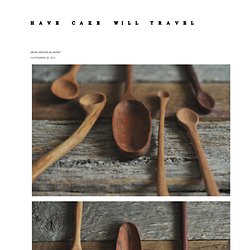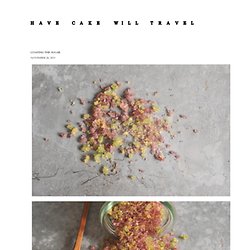 have cake, will travel |
It's cookbook testing time again: Tami and I have started working on recipes for a new book that will come out next year. I'm developing most of the sweet stuff for it, with a few savory dishes here and there, while Tami's doing just the opposite. It's been lots of fun so far since sweets and baking at large have always been my most favorite cuppa, as the blog name would indicate.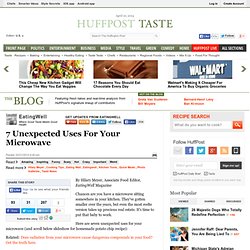 By Hilary Meyer, Associate Food Editor, EatingWell Magazine Chances are you have a microwave sitting somewhere in your kitchen. They've gotten smaller over the years, but even the most svelte version takes up precious real estate. It's time to put that baby to work. Here are seven unexpected uses for your microwave (and scroll below slideshow for homemade potato chip recipe): Related: Does radiation from your microwave cause dangerous compounds in your food?
EatingWell: 7 Unexpected Uses For Your Microwave
January 12th, 2010 I'm what you'd call a bread addict. Whether we're talking about a warm, chewy bagel or a loaf of dark pumpernickel, I don't discriminate. Though they contain no yeast, popovers fall into this category and they're at the top of my list. For those of you that haven't bitten into what's essentially a piece of fluffy air, you're really missing out. I found the recipe on Orangette (adapted from The Bread Bible ), and I must say, I was pretty impressed that they not only rose, but were light and flavorful.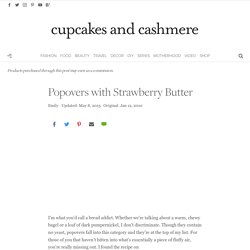 Popovers with Strawberry Butter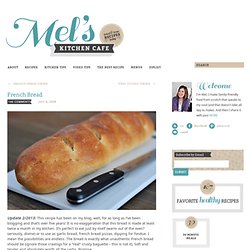 Update 2/2013: This recipe has been on my blog, well, for as long as I've been blogging and that's over five years! It is no exaggeration that this bread is made at least twice a month in my kitchen. It's perfect to eat just by itself (warm out of the oven?
French Bread
HOT BUTTERY SCONES and MY FAVORITE WHITE BREAD
My daughter Danielle asked me to post a scone recipe, and so I figured I might as well make them the today! As I was trying to decide which scone recipe to make, I decided to do as I usually do and make my Favorite White Bread, as well as scones….. with the same recipe. This recipe has yeast for a rising agent, and my other scone recipe, that I only use for scones , uses Baking Powder.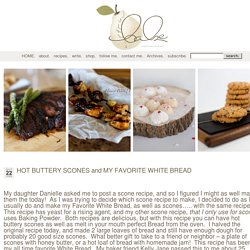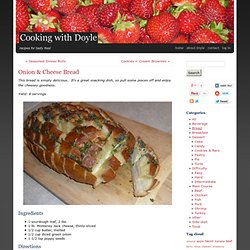 This bread is simply delicious. It's a great snacking dish, so pull some pieces off and enjoy the cheesey goodness. Yield: 8 servings
Do you need a perfect snack for the big game? These Pretzel bites will hit the spot for sure. You can make a combination of Parmesan bites with a Cheese dip or Cinnamon and Sugar bites with a Vanilla glaze for dipping. I've finally used up my supply of Rhodes Roll dough . . . until I buy more. It's quite nice to have on hand when you need it. If you have some hanging around your freezer, you can whip these up in a jiffy.