Psychology
By Alex O'Neal Published: July 9, 2012 "Intention-focused design is a specific UX strategy that can help you to discover hidden and shared user narratives." At this point in the development of the field of user experience, I'm assuming that most good UX professionals know how to tailor sites or applications to user profiles, create personas, and tell a compelling story that drives users' process flows. But sometimes we encounter a situation that's a bit more challenging: we're asked to design one product for very different users—or even users with seemingly conflicting goals.
Intention-Focused Design: Applying Perceptual Control Theory to Discover User Intent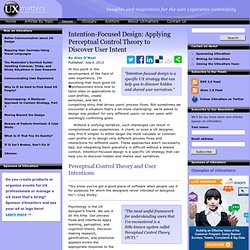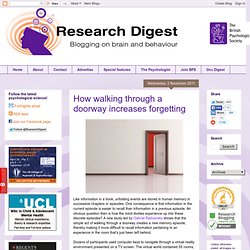 Like information in a book, unfolding events are stored in human memory in successive chapters or episodes.
How walking through a doorway increases forgetting
I've written an ebook called 'Explore your blind spot'.
Explore your blind spot (free ebook)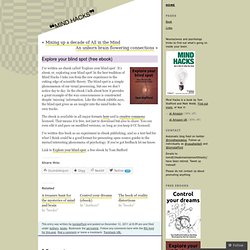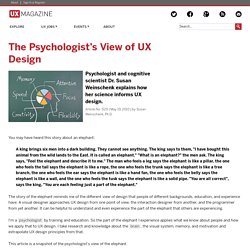 You may have heard this story about an elephant: A king brings six men into a dark building. They cannot see anything.