WEB
Collection de phrases d'exemple. Rejoignez la communauté !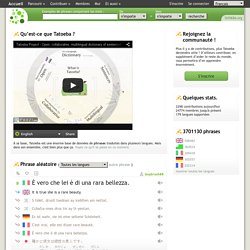 Plus il y a de contributions, plus Tatoeba deviendra utile ! D'ailleurs contribuer, en supplément d'aider le reste du monde, vous permettra d'en apprendre énormément. Da Linux French Page. AFUL: Logiciel libre et interoperabilite. Promouvoir et défendre le logiciel libre. La Quadrature du Net. Query Language. What is YQL?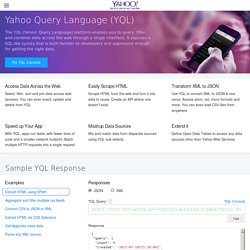 The Yahoo Query Language is an expressive SQL-like language that lets you query, filter, and join data across Web services. With YQL, apps run faster with fewer lines of code and a smaller network footprint. Yahoo and other websites across the Internet make much of their structured data available to developers, primarily through Web services. To access and query these services, developers traditionally endure the pain of locating the right URLs and documentation to access and query each Web service. Blogosphère. TEDx PARIS 2010, où, quand et comment? | TEDx Paris.
Transnets - Blog LeMonde.fr. Acrimed. Le Post - info, buzz, débat - Toute l'actualité, minute par minu. Actualité des loisirs numériques - Numerama. L'observatoire de la contrefaçon numérique. Index. Next: I Programme serv2prot.c Up: Cours d'introduction à TCP/IP Previous: E Index général & Contents Index états de liens 1000BaseT 100BaseT 10Base2.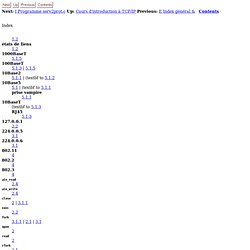 Journal, Actualité informatique et multimédia. Dilandau - Télécharger de la musique gratuite.
---