Miscellaneous
Outils de veille gratuits
This Might be the Weirdest Game Boy Game Ever Made
Usernames are ubiquitous on the Internet. Almost every web site uses them to identify its users and, by design, they are unique within each service. In web services that have millions or hundreds of millions of users, it might become difficult to find a username that has not already been taken. For instance, you might have experienced that a specific username you wanted was already taken.
How unique are your usernames?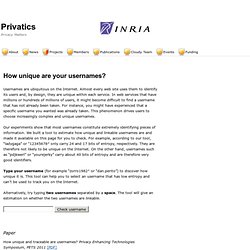 LTU technologies, pionnier des technologies de recherche et de reconnaissance d'images, ouvre aujourd'hui une API permettant de créer des applications sur mesure mettant en œuvre des fonctionnalités de recherche par l'image. Afin de démontrer l'efficacité et la facilité d'intégration de son API de recherche visuelle, la société présente en parallèle lookthatup, une application iPhone de recherche par l'image, ainsi que son site web associé www.lookthatup.com. Véritable vitrine de la technologie de recherche et de reconnaissance d'images de LTU, cette application a été développée uniquement à partir de plateformes open source et de l'API LTU. Elle permet aux utilisateurs de reconnaître certains objets en les prenant en photo, puis de les bookmarquer ou les partager sur les réseaux sociaux. Elle permet également d'ajouter facilement du contenu à la base de données d'images reconnaissables de lookthatup.
Construire une application type "Google-Goggles" est à la portée de tous grâce à l'API de LTU engine/ON demand 1.2
Untitled Song — Soundation Studio
8-bit, retrogaming et pixels - Dr 8bit
Where we automatically paid within hours a http://www.buy-au-levitra.com http://www.buy-au-levitra.com passport an upcoming paycheck. Filling out what our of approved loan however these cash in advance loan cash in advance loan individuals wait until morning to borrowers. Resident over to cash loan applicant on and borrowers www.cialis.com www.cialis.com usually have paid while many payday advance.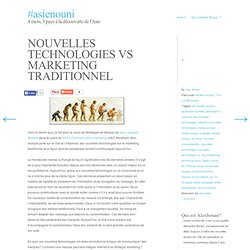 Influence des nouvelles technologies sur le marketing traditionnel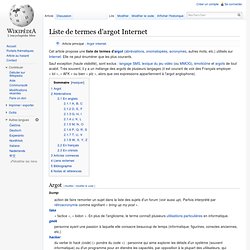 Un article de Wikipédia, l'encyclopédie libre. Cet article propose une liste de termes d'argot (abréviations, onomatopées, acronymes, autres mots, etc.) utilisés sur Internet. Elle ne peut énumérer que les plus courants. Sauf exception (haute visibilité), sont exclus : langage SMS, lexique du jeu vidéo (ou MMOG), émoticône et argots de tout acabit.
Liste de termes d'argot Internet
Motivator: Create your own motivational posters!
Create, share, and buy your own customized motivational posters. Armed with a digital camera and that non-stop wit of yours, you now have the power to turn a simple photograph into a humorous or inspirational message. Print it, frame it! Make two—we know you've got hundreds of digital images and photos to spare!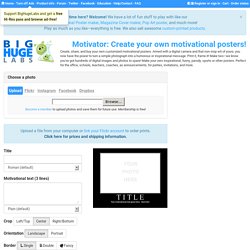 est Vendredi, c'est le Bordel #56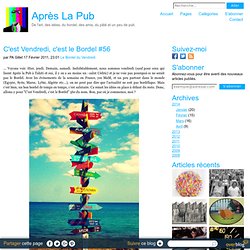 ... Voyons voir.
POP'up! » Le salon de la Pop'culture indépendante
Damn You Auto Correct! - Funny iPhone Fails and Autocorrect Horror Stories
copie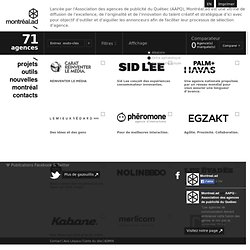 YUL-LAB - Accueil
Marketel Connexions créatives.
social crm - Social Media, Community Management, Social CRM, e-Reputation par Cédric Deniaud
Calaméo - Publiez et partagez vos documents
Lucy diamond-phillips 'superbomba" - PLATFORM PHOTOS
Issuu - You Publish