Plant based
It's been a week! (Not all that different from any other, though.) I was talking to a friend on the phone Tuesday and she asked, "So, when is your new book coming out?"
Peas and Thank You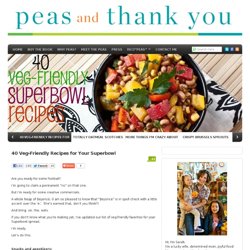 Finding Vegan | Vegan food photos - Vegan Recipes - Vegan Products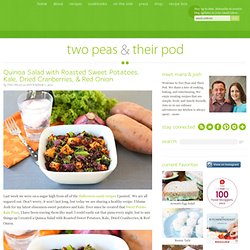 Quinoa Salad with Roasted Sweet Potatoes, Kale, Dried Cranberries, & Red Onion Last week we were on a sugar high from all of the Halloween candy recipes I posted. We are all sugared out. Don't worry, it won't last long, but today we are sharing a healthy recipe. I blame Josh for my latest obsession-sweet potatoes and kale. Ever since he created that Sweet Potato Kale Pizza, I have been craving them like mad.
Quinoa Salad with Sweet Potatoes, Kale, & Dried Cranberries
stacked roasted vegetable enchiladas
I'm thrilled that Jenna asked me to write a guest post for her beautiful blog! Jenna is such a talented chef and blogger. I'm a little star-struck, to be honest. I'm Natalie, a mom of two little girls (3 and 4), and I blog over at Perry's Plate where I focus on whole-food, family-friendly recipes. (Read = My goal is to cram my kids full of vegetables.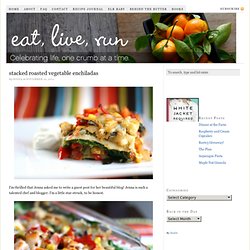 Barley and mushrooms combine with warm spices and maple syrup to make a wonderfully delicious vegan version of a French Canadian classic. Barley gives structure to the filling and complements the mushrooms' taste and texture. You can make the filling the day before to let the flavours really blend together, and to save you some time on baking day. INGREDIENTSMakes a 10" pie - pie crust - 2 tbsp oil - 2 onions, diced - 2 celery stalks, finely chopped - 4 cloves garlic, minced - 2 tsp ground fennel - 1 tsp thyme - 1/2 tsp rubbed sage - 1/2 tsp cinnamon - 1/4 tsp cloves - 1/4 tsp coriander - pinch nutmeg - 8 cups chopped assorted mushrooms (I used oyster, cremini, and portabello) - 1 tbsp light soy sauce - 2 tbsp maple syrup - 1/3 cup vegetable stock - 1/2 cup red wine (or more vegetable stock) - 2 cups cooked pot barley (cooked in vegetable broth is best) - 1.5 cups diced potato, cooked for 3-5 mins, until slightly tender - salt and papper to taste - plain soy milk for brushing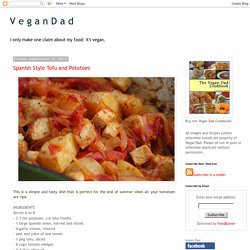 Is black the new brown? In my house it is! Well, sort've. I still adore my beloved, simple, nutty, fluffy, go-to short-grain brown rice. But black rice also called "forbidden" rice or purple rice is my new must-try fave!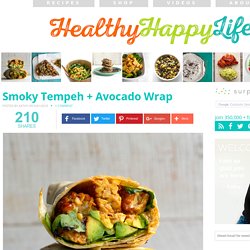 All Recipes at Fatfree Vegan Recipes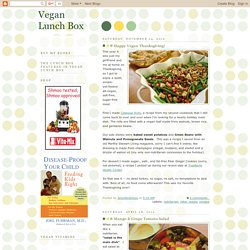 John Robbins was one of the first inspirational figures in my young adult life. His book Diet for a New America helped shape me into a young vegetarian and environmental activist, and as I've continued on through my life, his light has continued to shine and point me towards a life of greater compassion and kindness. Most recently, his books Healthy at 100
Mean Green Edamame Soy Burger. With Spicy Slaw
Confession, I'm bored with black bean veggie burgers. And tofu burgers don't really excite my palate. How do I get a veggie burger that combines the healthy protein and nutrients of soy with the moist tender texture of a bean burger?