Anonymous
Un article de Wikipédia, l'encyclopédie libre. Pour les articles homonymes, voir Tor . The Onion Router ( Tor ) (littéralement : le routage en oignon ) est un réseau mondial décentralisé de routeurs , organisés en couches, appelés nœuds de l'oignon, dont la tâche est de transmettre de manière anonyme des flux TCP . C'est ainsi que tout échange Internet basé sur TCP peut être rendu anonyme en utilisant Tor . C'est un logiciel libre distribué sous licence BSD révisée. Le projet Tor a reçu le prix du logiciel libre 2010 , dans la catégorie « projet d'intérêt social » [ 2 ] .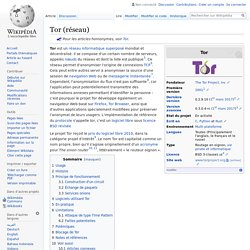 La FreedomBox est un projet de la FreedomBox Foundation qui veut permettre à chacun d'héberger ses propres informations à partir de chez lui pour ne plus dépendre de sociétés qui regroupent toutes ces informations. Le projet a été annoncé par Eben Moglen devant l' ISOC à New York le 2 février 2010. L'idée est de se baser sur les plug computer afin de fournir un système qu'il suffit de brancher chez soi pour qu'il soit opérationnel. Ce serveur tournerait grâce à des logiciels libres afin de garantir le respect de la vie privée des utilisateurs.
FreedomBox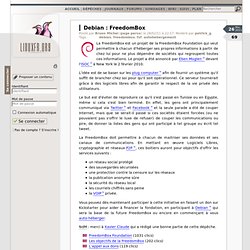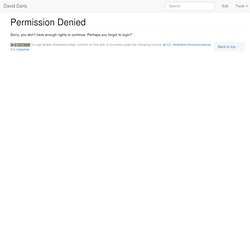 From David Darts Wiki Overview PirateBox is a self-contained mobile communication and file sharing device. Inspired by pirate radio and the free culture movement, PirateBox utilizes Free, Libre and Open Source software (FLOSS) to create mobile wireless file sharing networks where users can anonymously chat and share images, video, audio, documents, and other digital content.