Science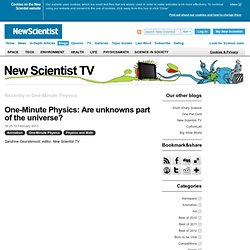 Sandrine Ceurstemont, editor, New Scientist TV What's part of the universe? You may think of it as incorporating everything that exists - both on Earth and in space - but could it also include the unknown?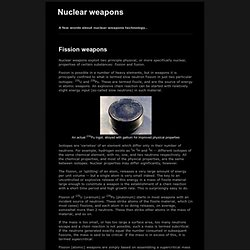 A few words about nuclear weapons technology.. Fission weapons Nuclear weapons exploit two principle physical, or more specifically nuclear, properties of certain substances: fission and fusion . Fission is possible in a number of heavy elements, but in weapons it is principally confined to what is termed slow neutron fission in just two particular isotopes: 235 U and 239 Pu.
Physics - The Free Information Society
Science, Pseudoscience, and Irrationalism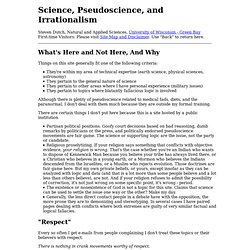 Steven Dutch, Natural and Applied Sciences, University of Wisconsin - Green Bay First-time Visitors: Please visit Site Map and Disclaimer . Use "Back" to return here. What's Here and Not Here, And Why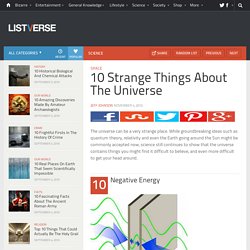 The universe can be a very strange place.
Richard Dawkins Demonstrates Laryngeal Nerve of the Giraffe