Food
The Cookbook Challenge starts next week 16/11/09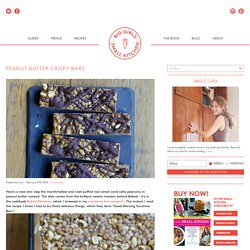 Growing up, one of the dinner categories my sisters and I elevated to the top of the requested list was "Chinese food." On nights when our parents conceded to our begging, we'd sit down to a table of two dishes, fresh from the wok: stir-fried noodles or fried rice and saucy chicken or steak tossed with equal parts vegetables. Even though neither of them had traveled to China, they knew intuitively that the food there was richer in vegetables and lower in inch-thick General Tso Chicken-style crispy coatings than anything you could get at Hunan Balcony.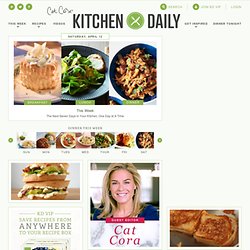 Cat Cora + Saturday, April 12 Lavender-Infused Mascarpone Mousse Pastries
Avocado Bacon Jalapeño
Recipe from Salsas of the World by "Mark Miller, Robert Quintana" (Gibbs Smith, 2011) Photograph by Jon Edwards from Salsas of the World by Mark Miller and Robert Quintana. Reprinted with permission by Gibbs Smith. I had to include a smoky salsa that highlights everyone's favorite smoky food of all time: bacon. Bacon is not just something that accompanies eggs in the morning anymore; it has moved from side dish to celebrity star.