Clothing
Rings : ThreadSence.com, Your Spot For Indie Clothing & Indie Urban Culture - StumbleUpon.
Selected Objects from the Exhibition | Alexander McQueen: Savage Beauty |... Making a picnic dress. Several people have asked me how to make my Picnic Dress.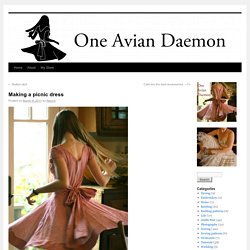 It's a bit too complicated for the step by step instruction on how to draft a pattern I gave for the draped t-shirt, but I hope this will be enough detail for anyone who is familiar with how dresses are made. You will need 4 yards of 45″ fabric and an 18″ zipper. These are the pieces of the pattern. Mark out the measurements listed and the distances between them. A DIY "look for less" LOVE! | The Adventures of an Urban Socialite™ Blog. May 27th, 2012 Lace inserts are a popular denim DIY this summer.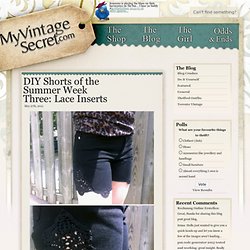 Usually done with white lace and light denim I wanted to mix it up and try it with black! Sources: (Top Left – Right) 1. Clones 'N' Clowns 2. Refinery29 3.
---