Clothing
GUILTY - I didn't watch the Golden Globes last night, was too busying watching The SyFy Channel's new show Helix (thumbs down btw). But I checked online to peek the gowns - obvi.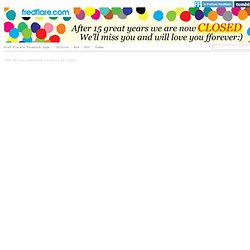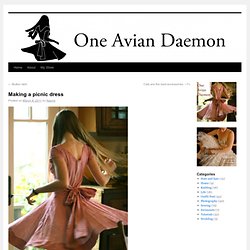 Several people have asked me how to make my Picnic Dress . It's a bit too complicated for the step by step instruction on how to draft a pattern I gave for the draped t-shirt , but I hope this will be enough detail for anyone who is familiar with how dresses are made. You will need 4 yards of 45″ fabric and an 18″ zipper. These are the pieces of the pattern. Mark out the measurements listed and the distances between them. For example, on the waistband measure out the distance between your underbust/ribcage and your waist, then measure half your ribcage measurement at one side and half your waist measurement at the other.
May 27th, 2012 Lace inserts are a popular denim DIY this summer. Usually done with white lace and light denim I wanted to mix it up and try it with black! Sources: (Top Left – Right) 1. Clones 'N' Clowns 2. Refinery29 3.