Graphic Novels/ Continuing Stories
The Black Orb - Brought to You By Busy Squirrel Press
Some Web-like Changes We've made a few changes to the site over the last couple of weeks, and rather just wait until you haphazardly come across them, I thought I'd point out a couple I wanted to highlight. Thusly-
The Adventures of the 19XX
My Comikaze 2013 review What: Stan Lee's Comikaze Pop-Culture Convention Where: Los Angeles Convention Center When: November 1-3 Bottom Line: The Comikaze group has worked hard to build a convention that will rival San Diego Comic-Con but instead have built an organization that will compete with the Wizard World series of conventions.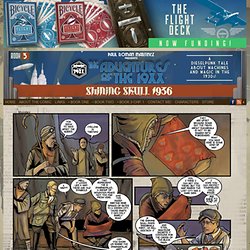 Goodbye Chains
I just read a very interesting and sobering article over at The Beat; a mini-expose of what it's like to be a working cartoonist. And it also got me thinking a little; I want to express my feelings about being a comic-centric freelancer. I also wanna discuss money, which is a difficult subject to broach for cartoonists because those who make less become envious and those who make more take a little pity (though not maliciously). But here goes with my rant: I make a pretty decent living with cartoons and comics...and it makes me feel super guilty.
Tails - A Vegan Hippie with Super Powers (sorta)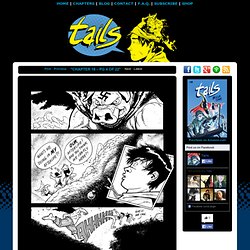 Side Effects May Include | Blank It
. September 29th, 2008 at 2:35 am so if you drink it with your left hand a right hand grows and if you drink it with your right hand a left hand grows? well with a hand on your head at least you have an extra hand to scratch your head. what hand would you call it?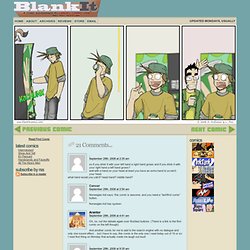 └ posted on Thursday, 10 April 2014, by Novil Larisa: Sandy, may I ask you a question? Woman to woman?Sandra: Sure.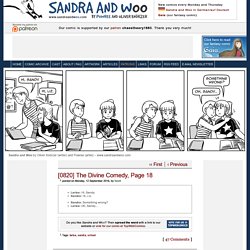 Gaia | Fantasy Webcomic Comic Graphic Novel | » Archive » Cover
└ posted on Tuesday, 1 November 2011, by Novil Finally, Gaia is online! You can find more information on the following pages: Here is a direct link to the image file of the cover.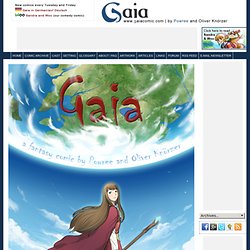 Minion Comics - Wizard School Issue #1 Page #1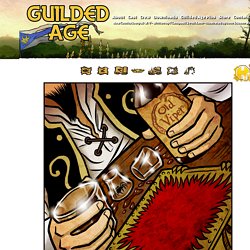 Ask An Adventurer, the new 6th Update per week(!!!!!12) will begin with the new year. And as such, the time has come for you, the loyal readers, to submit your questions!
Court - By Tom Siddell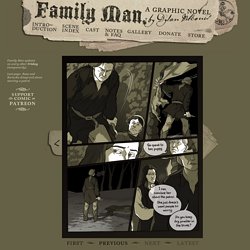 Family Man - A Graphic Novel
By Dylan on January 24th, 2014Posted In: NewsOne comment Thank goodness I can stop just calling her "Ariana's mother" finally! News from elsewhere in my creative endeavors: you may know that I'm a writer for Scott Kurtz's webcomic PvP. (It is pretty much the polar opposite of this comic in every way, which my writer-brain enjoys quite a bit!) With 15+ years of archives to read through, a lot of folks didn't feel like they had a good place to start reading. So we're doing something new – creating a storyline that explicitly gives new readers a place to jump on in the continuity.
Webcomic for Aikonia - Chapter 3, Page 11 - Jumping In
News & Comments posted 01-15-2014 at 12:00 am If you're interested in the Paleo diet, which I follow along with one of my room-mate, there are one or two interesting articles about it, and I'm sure google can tell you more about it. It's not about forcing a diet onto anyone, nor telling you to lose fat, I'm sure you know. It's simply introducing another way of living life, or in this case, another way of eating, through my own characters! I personally find the diet very fitting for my body, I'm less hungry in general, less tired, lost my cute little beer stomach (I'm sorry beer stomach, that wasn't my intention), and just generally feel like I'm taking care of myself, which is a great feeling!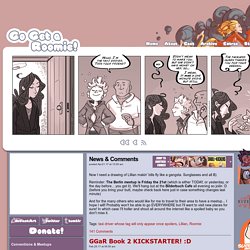 Minion Comics - The Lydian Option Issue #1 Page #1
Adler's Watch - Adler's Watch: issue 1, pages 1-5
Production Team Written & Illustrated by Daniel Lieske ► edited by Gary Keleghan Dave Baxter German translation by Daniel Lieske Cristina Costas Rodriguez Spanish translation by Cristina Costas Rodriguez Jaime Solis French translation by Issa Diomansy Koité Nicolas Tribehou ►
An Online Graphic Novel by Daniel Lieske - Chapter 1 - The Last Day Of School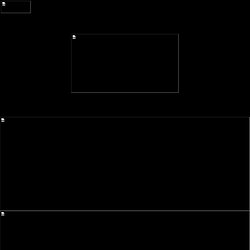 The Wellington Division - Separation