TreeTop Games
Datavisualization.ch Selected Tools. Balsamiq. Will Wright's first TV project unveiled - News at GameSpot. Though Will Wright is most famous for creating the games SimCity, The Sims, and Spore, he has long had an interest in television.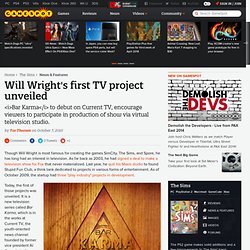 As far back as 2003, he had signed a deal to make a television show for Fox that never materialized. Last year, he quit his Maxis studio to found Stupid Fun Club, a think tank dedicated to projects in various forms of entertainment. Games 'have arrived as a mass medium' - Al Gore - News at GameSpot. For years, former Vice President Al Gore has been an outspoken advocate for curbing climate change.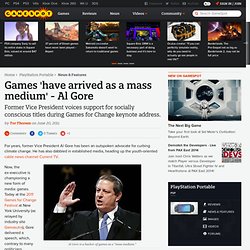 He has also dabbled in established media, heading up the youth-oriented cable news channel Current TV. Now, the ex-executive is championing a new form of media: games. Today at the 2011 Games for Change Festival at New York University (as relayed by industry site Gamasutra), Gore delivered a speech, which, contrary to many politicians, celebrated games as a form of expression.
"Games have clearly arrived as a mass medium," Gore said. Lesson Plans & Worksheets for School Teachers | Lesson Planet. Education Innovators Showcase. The Venture Capital in Education Summit will once again hold an Education Innovators Showcase.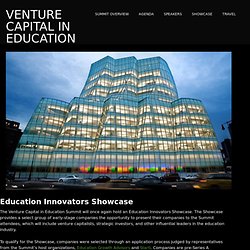 The Showcase provides a select group of early-stage companies the opportunity to present their companies to the Summit attendees, which will include venture capitalists, strategic investors, and other influential leaders in the education industry. To qualify for the Showcase, companies were selected through an application process judged by representatives from the Summit's host organizations, Education Growth Advisors and Startl. Companies are pre-Series A enterprises that have demonstrated market traction and are deploying innovative technology-enabled solutions for enhancing learning or improving operational performance of education institutions.
BrainscapeBrainscape is a web and mobile platform that helps students study more efficiently by using an adaptive smart flashcard algorithm. Curriculum & Instruction. Educational Games – Free Kids Educational Games at Knowledge Adventure.
---