Awesome
40 awesome sand sculptures. Published 12 August 2011 by Nicolas This is summer (for one part of the world at least) and we thought it's the perfect timing to put online a new theme-based showcase.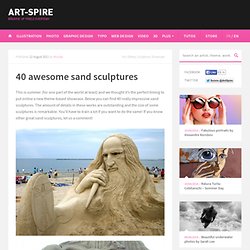 Below you can find 40 really impressive sand sculptures. The amount of details in these works are outstanding and the size of some sculptures is remarkable. The DIY Filmmaker's Toolkit. The 40 Best Horror Movies You've Never Seen 2 - a list by blackskies-160-128512. The Best Science Fiction Books (According to Reddit) Recently, someone asked Reddit for a list of the best science fiction books of all time.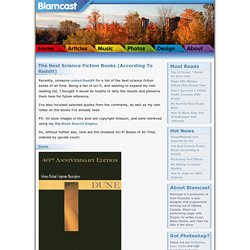 Being a fan of sci-fi, and wanting to expand my own reading list, I thought it would be helpful to tally the results and preserve them here for future reference. I've also included selected quotes from the comments, as well as my own notes on the books I've already read. PS: All book images in this post are copyright Amazon, and were retrieved using my Big Book Search Engine. So, without further ado, here are the Greatest Sci-Fi Books of All Time, ordered by upvote count: Dune.
Mortal Kombat: Legacy - Ep. 1: Jax, Sonya and Kano. Black Metal Babysitting. Metal Injection Home Video.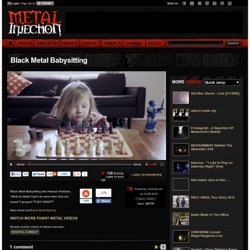 The Page Turner. National Geographic Photo Contest 2011. National Geographic is currently holding its annual photo contest, with the deadline for submissions coming up on November 30.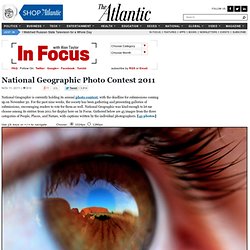 For the past nine weeks, the society has been gathering and presenting galleries of submissions, encouraging readers to vote for them as well. National Geographic was kind enough to let me choose among its entries from 2011 for display here on In Focus. Gathered below are 45 images from the three categories of People, Places, and Nature, with captions written by the individual photographers. [45 photos] Use j/k keys or ←/→ to navigate Choose: Many people pilgrimage to Uluru, but what is seen there often depends on where you've come from.
25 Most Beautiful Animals Photography on StumbleUpon. Rysunek satyryczny Pawła Kuczyńskiego | Capu.pl. Handshake awareness.
---