Design / Pinterest / Curation / Eshop
(1) Trust Me, I'm a "Designer" Accessoires iPhone 4, Accessoires iPhones 4S. PARIS DESIGN WEEK 2012. Unique Gifts, Curated Global Products & Discovery Shopping. Personnalisation de housses, d'étuis et de coques pour votre matériel électronique | caseable. [Promo: 33% de réduction] L'accessoire de la semaine : Le dock Bluetooth BT Phone pour iPhone 4/4S. Vous êtes nombreux à avoir craqué pour le Desktop Phone disponible depuis plusieurs mois sur notre boutique.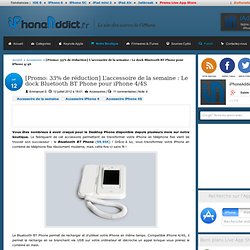 Le fabriquant de cet accessoire permettant de transformer votre iPhone en téléphone fixe vient de trouver son successeur : le Bluetooth BT Phone (59,95€) ! Grâce à lui, vous transformez votre iPhone en combiné de téléphone fixe résolument moderne, mais cette fois-ci sans fil ! Le Bluetooth BT Phone permet de recharger et d'utiliser votre iPhone en même temps.
Compatible iPhone 4/4S, il permet la recharge en se branchant via USB sur votre ordinateur et décroche un appel lorsque vous prenez le combiné en main. BT Phone Dock for iPhone Decalz - pascal leroi. Share Email Facebook Twitter Google+ Lockerz Grab Delicious Digg Google Bookmarks MySpace StumbleUpon Reddit By Lockerz Or join with email.
Mobilier et objet design - Moobshop. Frank Kerdil. Trendpat - Club de venta de piezas de diseño. Wedding Flash Sales | Wedcoupon - Daily Sales Events. Design Within Reach: The Best in Modern Furniture and Modern Design. Webster. Art prints - Nouvelles Images Shop. Canadex. One Kings Lane - All Sales. Achica. Décoration et Ameublement d'intérieur | Westwing Home & Living. Etsy - acheter et vendre du fait main, du vintage et des fournitures créatives. Alittlemarket - Sacs à main, Trousses, Porte-monnaie, portefeuilles. Quelle bagagerie sac et autre accessoire de sac fait main allez-vous découvrir ?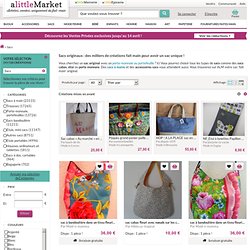 Toujours à la pointe de la mode, il vous faut plusieurs sacs à mains. Pour aller avec toute votre garde-robe, un sac cuir noir ou en toile noire….Et pour faire des envieuses, pourquoi pas un beau sac cuir rouge ? Poketo. Pinterest like. Juxtapost - All your favorite things, side-by-side. Pinspire - Discover, collect and share your inspirations. Pinderful - Discover, Shop and Share like never before! 500 PX. Zootool – Visual Bookmarking.
Twimfeed - Twitter Image Feed. Pinvolve. Svpply. Pintics' Founders Create ShopInterest, A "Shopify For Pinterest" The same guys who built the Pinterest analytics service Pintics spent the weekend at the AngelHack Hackathon in Palo Alto working on another Pinterest-related project.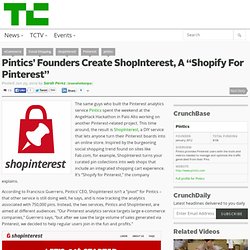 This time around, the result is ShopInterest, a DIY service that lets anyone turn their Pinterest boards into an online store. Inspired by the burgeoning social shopping trend found on sites like Fab.com, for example, ShopInterest turns your curated pin collections into web shops that include an integrated shopping cart experience. It's "Shopify for Pinterest," the company explains. According to Francisco Guerrero, Pintics' CEO, ShopInterest isn't a "pivot" for Pintics – that other service is still doing well, he says, and is now tracking the analytics associated with 750,000 pins.
Lyst - a better way to shop. Skip or Tip. Wanelo. Fancy. The Cools. StyleCaster - The Homepage of Style. Dribbble - Show and tell for designers. Behance Network - fancy.
Design Inspiration + Visual Art Inspiration | Designflavr | We heart it / visual bookmark. We Heart It Believe, Feel, Love, Be, Create, Inspire.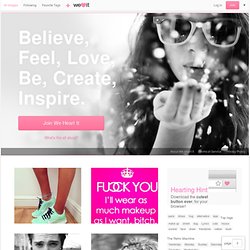 Join We Heart It What's this all about? About We Heart It • Terms of Service • Privacy Policy. Fab is Everyday Design. DSYR: Delighting You With Design. Yomii. Touch Of Modern.
---