Ubuntu
TV tuner and Ubuntu.url
Greetings!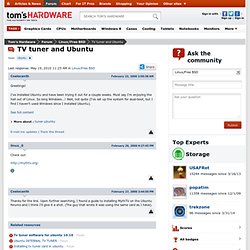 For those of you who need Money/Quicken type software, You can install gnuCash through Automatix. While I haven't used Money/Quicken, I understand that gnuCash isn't as noob-friendly as the Windows Bretheren. It does import QIF files, and I haven't seen a bank that doesn't let you download those.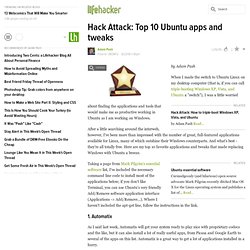 Ubuntu not recognizing my onboard GPU (780G) No Hybrid Crossf (...) .url
VMware Player allows you to run entire operating systems in a virtual machine, which runs on top of Ubuntu or Windows. To the guest operating system (the one running inside the virtual machine), it appears as though it were running on its own PC.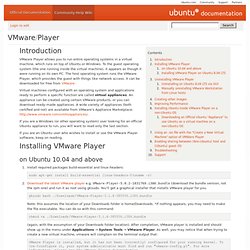 VMwarePlayer - Community Ubuntu Documentation.url