HTML5 CSS
A brief note explaining the key concepts of the cascade, specificity, and inheritance in CSS. What is the cascade? The cascade is a mechanism for determining which styles should be applied to a given element, based on the rules that have cascaded down from various sources.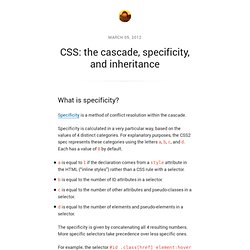 CSS: the cascade, specificity, and inheritance
These days, everyone is consuming content differently. My mom has a netbook, I have a laptop, my friend has a 27″ iMac, my girlfriend and I have smartphones and her mom has an iPad. Since your content is now being viewed on more devices and browsers than ever before, you have to design it with that in mind.
10 Beautiful Examples of Responsive Web Design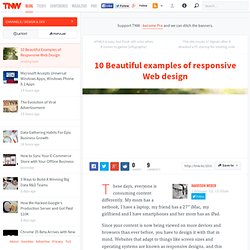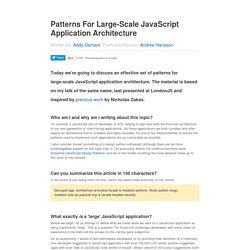 Today we're going to discuss an effective set of patterns for large-scale JavaScript application architecture. The material is based on my talk of the same name, last presented at LondonJS and inspired by previous work by Nicholas Zakas. Who am I and why am I writing about this topic? I'm currently a JavaScript and UI developer at AOL helping to plan and write the front-end architecture to our next generation of client-facing applications. As these applications are both complex and often require an architecture that is scalable and highly-reusable, it's one of my responsibilities to ensure the patterns used to implement such applications are as sustainable as possible. I went to attend the URUG (Utah Ruby Users Group) meeting today because a little birdy said there will be some Javascript related presentations. I got to see an awesome presentation by Tad Thorley on Coffeescript . It's a minimalistic language that compiles to Javascript. Take a Javascript program and start removing unwanted literals from the syntax until you can't remove anymore, that's how a Coffeescript program looks like.
Coffescript - A Better Way to JS - Brain Spill
Then, when you're ready to dig in and see CodeKit at full power, watch the video tutorials below. They're the fastest way to get up to speed! Note: these videos were made using older, beta versions of CodeKit, so not everything in them is accurate. I'm working on new videos. Last year, Microsoft announced that IE10 will not be supporting conditional comments. With their history, this is obviously a risky move. Up to now, to target quirky behaviour in IE6-9, developers have been using conditional comments, conditional classes, and other IE-specific hacks. But without conditional comments in IE10, the only options we're left with to target CSS problems are hacks or browser sniffing — and we certainly don't want to resort to the latter. Interestingly, there have been a few posts and code snippets floating around that apparently do target IE10 specifically using a hack. Below is a summary of these three techniques, for reference.
Web Design Tutorials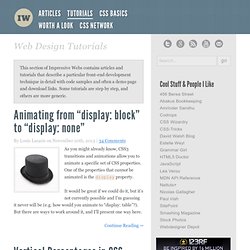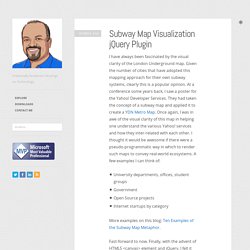 I have always been fascinated by the visual clarity of the London Underground map.