Drawing Stuff
Some notes about construction drawing that may or may not be helpful. This is in response to some questions from my tumblr blog. There are notes about Expressions here, and an old sort of drawing tutorial here that cover some of the same material. I'd also recommend to anyone trying to learn how to draw this way (or any way) to check out Andrew Loomis books.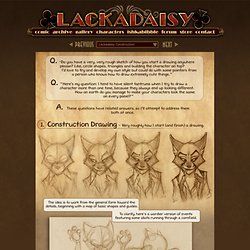 Unbelievable Pencil Art by Paul Lung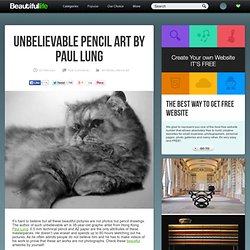 It's hard to believe but all these beautiful pictures are not photos but pencil drawings. The author of such unbelievable art is 38-year-old graphic artist from Hong Kong Paul Lung. 0.5 mm technical pencil and A2 paper are the only attributes of these masterpieces. He doesn't use eraser and spends up to 60 hours sketching out his pictures. As he often admits people do not believe him and he has to make videos of his work to prove that these art works are not photographs. Check these beautiful artworks by yourself.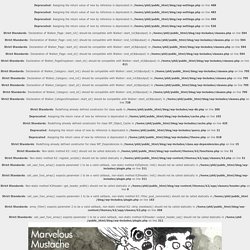 I get a lot of emails from illustration students and young cartoonists. Sometimes they ask to interview me for a class assignment, sometimes they're recent graduates looking for advice on how to transition from art student to professional illustrator/cartoonist. I get emails asking about how I promote my work, how to "break into" illustration or comics, how to find clients, how to gain a following on the internet, etc. I usually laugh a little as I read all these emails because I myself am still really struggling to make ends meet as a full time illustrator and cartoonist.