Drawing Stuff
Lackadaisy Construction. Some notes about construction drawing that may or may not be helpful.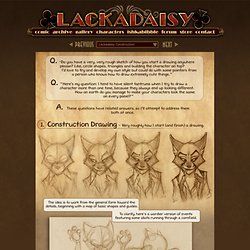 This is in response to some questions from my tumblr blog. There are notes about Expressions here, and an old sort of drawing tutorial here that cover some of the same material. I'd also recommend to anyone trying to learn how to draw this way (or any way) to check out Andrew Loomis books.
Unbelievable Pencil Art by Paul Lung. Have you ever thought of creating your own responsive website?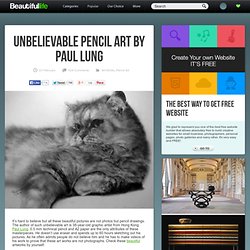 It could be your own personal webpage or your blog or even a site for your business? How about to create a website by yourself using one of today's most advanced website builder? Feel free to use the best website builder with wide opportunities allowing to create beautiful websites of different topics in minutes. Great variety of creative website templates, advanced drag-and-drop editor, mobile/tablet optimized versions, SEO features and all this is free. Super Obvious Secrets That I Wish They'd Teach In Art School at Marvelous Mustache Factory. I get a lot of emails from illustration students and young cartoonists.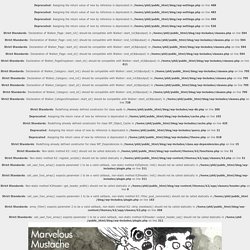 Sometimes they ask to interview me for a class assignment, sometimes they're recent graduates looking for advice on how to transition from art student to professional illustrator/cartoonist. I get emails asking about how I promote my work, how to "break into" illustration or comics, how to find clients, how to gain a following on the internet, etc. I usually laugh a little as I read all these emails because I myself am still really struggling to make ends meet as a full time illustrator and cartoonist. Tabla_de_arquetipos_7IN_full.jpg (JPEG Image, 1017x1125 pixels) - Scaled (57%)
ScribblerToo :: Mario Klingemann update :: zefrank. Learn to draw.
---