Creativity
How to Think of What to Draw: 23 steps (with pictures) Edit Article Edited by Dvortygirl, Laptop123, Nicole Willson, Random and 41 others Have you been inspired to draw, including getting inspiration from famous artists, or are just doing it for fun?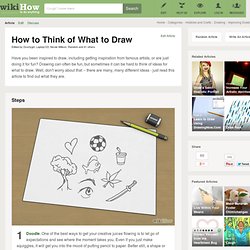 Lessons. Drawspace Pro Lessons are designed for artists of all levels and educators, and are logically organized into resources and activities.
Eventually, all lessons and E-books authored by Brenda Hoddinott will be available here: four to eight brand new lessons and newly-revised older lessons are being added every month! Upgrade Now: Download all 248 lessons and 4 e-books! Try for Free: Download lessons marked as "Free"! - StumbleUpon. Don't Throw That Old Pallet Away [35 PICS] Neonflames. How to Trick Your Brain for Happiness. This month, we feature videos of a Greater Good presentation by Rick Hanson, the best-selling author and trailblazing psychologist.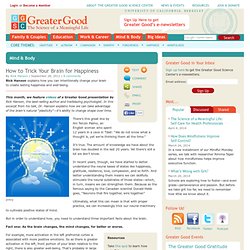 In this excerpt from his talk, Dr. Hanson explains how we can take advantage of the brain's natural "plasticity"—it's ability to change shape over time. gobyg There's this great line by Ani Tenzin Palmo, an English woman who spent 12 years in a cave in Tibet: "We do not know what a thought is, yet we're thinking them all the time." It's true. Allison lehman : show + tell / 30 Day Drawing Challenge. Last week I saw this pin on Pinterest and I instantly loved the idea.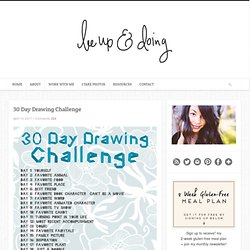 Starting May 1st, I'll be taking the challenge and posting a drawing per day here on my blog each afternoon. If you'd like to do it on your own, please please do! Bomomo. 33 Ways To Stay Creative.
---