Creativity
Edit Edited by Dvortygirl, Laptop123, Nicole Willson, Random and 21 others Sometimes it seems like the hardest part of drawing is facing that blank page.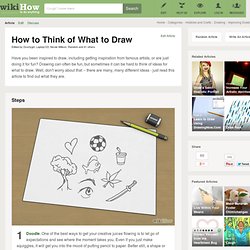 - StumbleUpon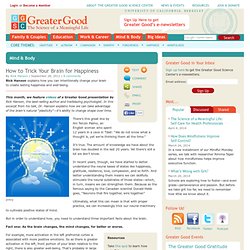 This month, we feature videos of a Greater Good presentation by Rick Hanson, the best-selling author and trailblazing psychologist. In this excerpt from his talk, Dr. Hanson explains how we can take advantage of the brain's natural "plasticity"—it's ability to change shape over time. gobyg There's this great line by Ani Tenzin Palmo, an English woman who spent 12 years in a cave in Tibet: "We do not know what a thought is, yet we're thinking them all the time." It's true.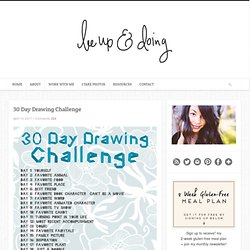 Last week I saw this pin on Pinterest and I instantly loved the idea. Starting May 1st, I'll be taking the challenge and posting a drawing per day here on my blog each afternoon. If you'd like to do it on your own, please please do!