Learning
Security of Information Systems
Statistics: Sample vs. Population Mean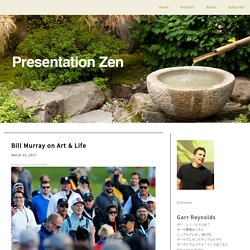 Assembling talking points, lists, and tedious outlines is a rather drab exercise that neither challenges your creative abilities or leads to a rewarding experience for you or your audience. But if you are going to do something different, if you are going to craft a talk that engages, illuminates, and even inspires, then the preparation is going to take creativity. This is especially true for the creation of a short-form presentation such as a TED/TEDx talk, or an Ignite or Pecha Kucha presentation, etc. In spite of much our formal schooling's efforts to mold us into compliance seekers rather than curious and intelligent creatives, we are still at our core creative beings. Creativity is in all of us—in fact it's who we are. And yet, regardless of our professions, we can benefit greatly from being even more creative.
The "Lessig Method" of presentation is not an official method per se, but many people who know about the work of Stanford law professor, Lawrence Lessig, have been inspired by his presentation style and informally refer to his approach as something unique indeed. Those who have seen Lessig present have been talking about his approach for a while. David Hornik at VentureBlog wrote a post entitled Putting the "Power" in Powerpoint over two years ago. In this post he heaps praise on the presentation style of Lessig. Hornik says Lessig's presentations "are a fantastic combination of content, art and brand...."
The "Lessig Method" of presentation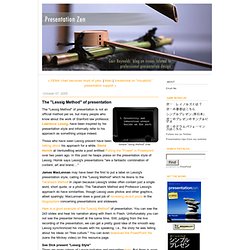 Kanal von khanacademy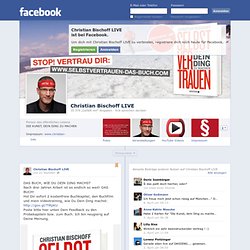 Christian Bischoff LIVE
Mein neues Buch SELBSTVERTRAUEN – Die Kunst, Dein Ding zu machen erscheint am Montag. DIESES BUCH IST FÜR DICH! Es zeigt Dir, wie Du mit Selbstsicherheit, innerer Stärke und Entschlossenheit DEINEN WEG im Leben gehst – in allen Lebensber...eichen. Partnerschaft, Beruf, Geld und Gesundheit – in allem wirst Du bessere Ergebnisse erzielen können.