Cool Science Pearls
Awesome Milk Trick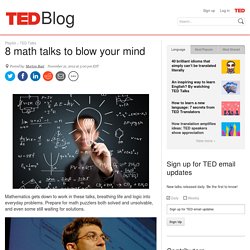 Mathematics gets down to work in these talks, breathing life and logic into everyday problems.
5355526489_154ce8cb07_o.jpg (JPEG Image, 1800 × 2700 pixels)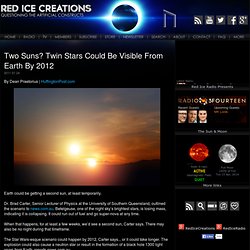 By Dean Praetorius | HuffingtonPost.com Earth could be getting a second sun, at least temporarily. Dr. Brad Carter, Senior Lecturer of Physics at the University of Southern Queensland, outlined the scenario to news.com.au . Betelgeuse, one of the night sky's brightest stars, is losing mass, indicating it is collapsing. It could run out of fuel and go super-nova at any time.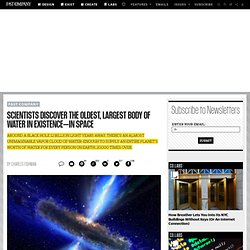 Scientists have found the biggest and oldest reservoir of water ever--so large and so old, it's almost impossible to describe.