Graphic Design
New York Times Magazine « Studio8 Design
THE ART OF THE GRID
This is Luke - Non Word Dictionary
matt mcinerney: graphic designer
World Famous Design Junkies » One Lyric, Hot Letters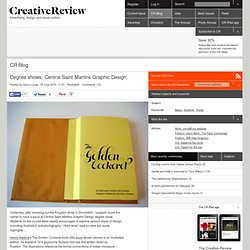 Degree shows: Central Saint Martins Graphic De
Yesterday, after checking out the Kingston show in Shoreditch, I popped round the corner to have a squiz at Central Saint Martins Graphic Design degree show. Students on the course were clearly encouraged to explore various areas of design including illustration and photography. I liked what I saw so here are some highlights... Henry Hadlow's The Golden Cockerel book (title page shown above) is an illustrated edition, he explains "of a gruesome Russian folk tale first written down by Pushkin.
Moxy Creative House - Cheers!
Japanese Ice Lollies
RNLI wished to broaden their appeal with their locally sourced confectionery range, so invited us to review their packaging design. The brief was to engage with visitors across the country and to remind them of 'beautiful days by the sea'. We visualised the British seaside using various scenarios and nostalgic elements that are simplistic, positive and coherent across the range. See the range RNLI selected and a few of our early ideas. Designer: Vicki Turner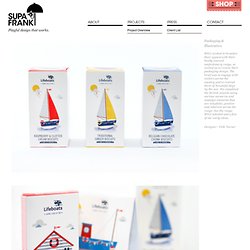 Packaging & Illustration | Supafrank
Homepage | Woop Studios
Asfaltor Oy (road constructors) / Finland / Designed by Martti A. Mykkänen Graphis Annual 60/61 Bank emblem / Designed by Norman Ives Graphis Annual 66/67 Distugil / France / Designed by Jacques Nathan Garamond Graphis Annual 68/69 Central Electricity Generating Board / Great Britain / Designed by Richard Guyatt Graphis Annual 66/67 Hersberger (interior designers) / Designed by Max Schmid Graphis Annual 66/67
Logo Collection – Alphabet Soup, 1960s
studioelastik
OPEN
Netdiver -> Design anywhere digital culture
Hayal Diyarlarına Gezinti: Knack Weekend
Hayal Diyarlarına Gezinti: Knack Weekend KHUAN+KTRON grafik tasarım stüdyosunun Knack Weekend dergisi için yarattığı kapak illüstrasyonları, insanın içindeki yeni yerler keşfetme dürtüsünü açıkça tetikleyen cinsten muhteşem işler. İtalya, Yunanistan, İrlanda, Fransa ve İzlanda… Bu renkli, sade ve zekice detaylarla süslenmiş haritalar, sözkonusu ülkelerin her birini, hiç bilmeyen insanların gözünde bile cazip kılacak nitelikteler. Buradan çıkarılacak sonuç açık: İyi tasarım artık ülkelerin turizm değerlerini arttırmada da büyük önem taşıyor. Yerli turizmcilerimize ve grafik tasarımcılarımıza duyurulur.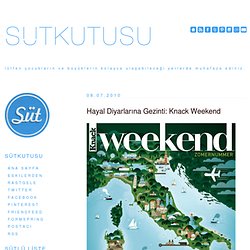 The Made Shop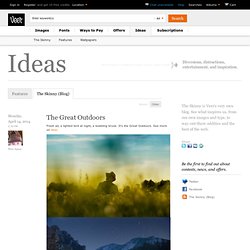 The newest member of the Veer team, Nikki, says her favorite 2013 font is Harlean by Laura Worthington (May 2013) Meet Harlean. Not your typical script font, she's quirky, brazen and a bit irreverent.
Snowblinded™ - Home - Anthony Cozzi - Denver, Colorado