Famous Artist
The Yes Men. William Kentridge. William Kentridge (born 28 April 1955) is a South African artist best known for his prints, drawings, and animated films.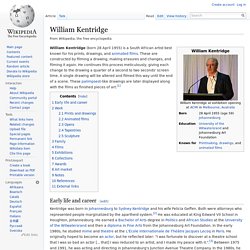 These are constructed by filming a drawing, making erasures and changes, and filming it again. He continues this process meticulously, giving each change to the drawing a quarter of a second to two seconds' screen time. A single drawing will be altered and filmed this way until the end of a scene. William Kentridge: Five Themes. This large-scale exhibition surveys nearly three decades of work by William Kentridge (b. 1955, South Africa), a remarkably versatile artist whose work combines the political with the poetic.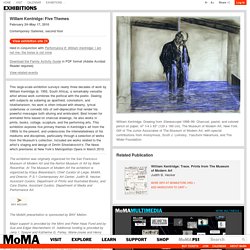 Dealing with subjects as sobering as apartheid, colonialism, and totalitarianism, his work is often imbued with dreamy, lyrical undertones or comedic bits of self-deprecation that render his powerful messages both alluring and ambivalent. Best known for animated films based on charcoal drawings, he also works in prints, books, collage, sculpture, and the performing arts. Jason Thielke. :DavidChoe.com: Dalton Ghetti Creates Amazing Art On The Tips Of Used Pencils - Green Diary. Most of us will agree with the age-old saying that "patience is a virtue."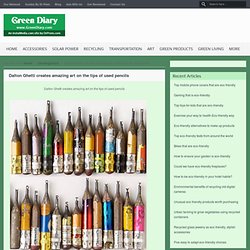 How many of you, however, would actually hang on for two years and a half to bring a piece of art into existence? Dalton Ghetti, 49, a Bridgeport artist, has spent 25 good years working with a razor blade, a sewing needle and a sculpting knife for carving his unique art on the graphite of pencil. The artist says: I don't make money from it but I would love a gallery owner in England to fly me over and put on a show.
The inclination to fashion something new did not surface all of a sudden. James Jean | Home.
---