Bible/Theology
Q: What earlier sections from the Christian Origins and the Question of God series would you suggest as the most fruitful portions to go back and reread so Paul and the Faithfulness of God can be understood most fully? NT Wright: Basically the whole of The New Testament and the People of God forms a foundation on which everything else stands. Part II of The New Testament and the People of God (NTPG) outlines the method of 'critical realism' for historical study and the 'worldview' model through which we can get at the social, cultural and narrative world of a person or group. Part III of NTPG provides a historical and theological account of the first-century Jewish world, which I then develop further in chapter 2 of PFG but which remains foundational. Part IV of NTPG outlines the early history and worldview of the church which is the framework for Paul – note especially my refutation of the common idea that 'the delay of the Parousia' formed a major feature of its life.
Academics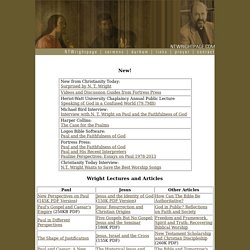 New! Wright Sermons
King's Church, Durham
Current ArticlesView all » The World From Aari to Zuni Linguist Gary Simons '74 may know more than anyone else on the globe about the world's 7,105 living languages.
Response: SPU Mag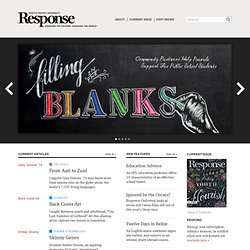 I've been doing some work on the Gospel of Mark, and wanted to highlight some non-commentary resources I've come across. William R. Telford, Writing on the Gospel of Mark, Guides to Advanced Biblical Research (Blandford Forum, UK: Deo, 2009).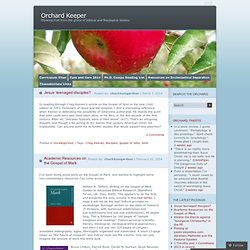 Orchard Keeper
The Martyn Lloyd-Jones Recordings Trust Web Site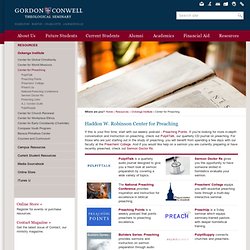 Center for Preaching
If this is your first time, start with our weekly podcast - Preaching Points. If you're looking for more in-depth conversation and instruction on preaching, check out PulpitTalk, our quarterly CD journal on preaching. For those who are just starting out in the study of preaching, you will benefit from spending a few days with our faculty at the Preachers' College. And if you would like help on a sermon you are currently preparing or have recently preached, check out Sermon Doctor Rx.
CASKET EMPTY Old Testament Timeline
The picture of a blue crown represents the period of MESSIAH. God sends His beloved Son, Jesus, into the world. He is Israel's Messiah who had been promised many years earlier. Jesus proclaims the good news that God's kingdom has arrived (Dan. 2:44; Mark 1:14-15) and demonstrates the reality of the kingdom with signs, healings, and casting out demons (Isa. 35; Matt. 11; 12:28). Jesus calls people to repent, and believe in the gospel.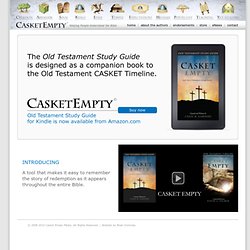 The Evangelical Homiletics Society | Dedicated to Evangelical Bi
In 2002 I asked a friend "Where can I find a group that enjoys thinking and talking about homiletics as much as I do?" His answer: "You need to join EHS!" So I did.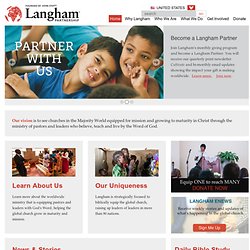 Become a Langham Partner Join Langham's monthly giving program and become a Langham Partner. You will receive our quarterly print newsletter Cultivate and bi-monthly email updates showing the impact your gift is making worldwide. Learn more.Join now.
John Stott Ministries
Langham Partnership International
Have You Found What You're Looking For? Or browse by Scripture, Topic, or Language. Blog Subscribe Older Posts Tony Reinke Like children scattering around a yard for Easter eggs, you and I are on a hunt.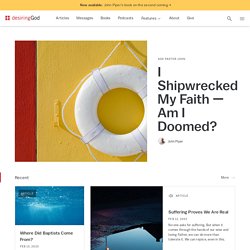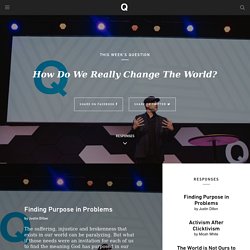 Q : Ideas That Create a Better World
Throughout history, cultures have deemed single people sexless, barren, cursed and unable to secure their eternal placement. Jesus shattered this paradigm, or at least shifted it dramatically for Christians. Jesus never mentions earthly marriage as a prerequisite for anything in the next. "The nuclear family," he said in so many words, is secondary to the ever-enduring Kingdom family, Body of Christ, or Church. Why do we forget this so easily?