EPA
ColloqueEPAL : En direct du #colloqueepal
Íonz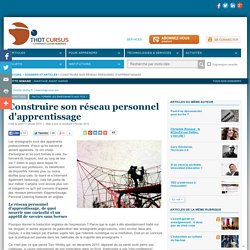 Les enseignants sont des apprenants professionnels. Parce qu'ils savent et aiment apprendre, ils ont choisi d'enseigner et se sont formés à cela. Se forment-ils toujours, tout au long de leur vie ?
A Collection of PLE diagrams NOTE: You can log in with the guest account (edtechpost_guest, same password ) to add your own PLE image to the wiki or email them to me at edtechpost@gmail.com . Index Tool-Oriented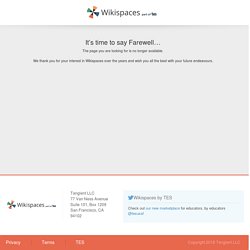 Graasping the Basics - Une Introduction à graasp
"What has been will be again, what has been done will be done again; there is nothing new under the sun." - Ecclesiastes 1:9 "In a hunting society, children play with bows and arrows. In an information society, children play with information" - Henry Jenkins "Good artists borrow, great artists steal." - Pablo Picasso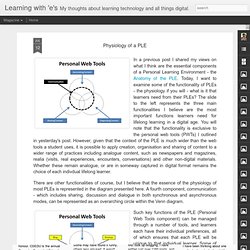 Physiology of a PLE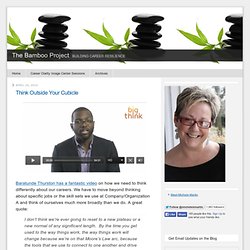 The Bamboo Project Blog
I wrote a couple of long posts in February on the two major factors most job seekers are dealing with in this economy. The first was on the reality that there aren't enough jobs for everyone who wants one . The second was on the poor quality of many of the jobs that do exist . After writing these, though, I was left wondering what it is we can do to operate in this kind of environment. How do I advise people about career and professional development in a world that is so uncertain, risky and, frankly, negative? Yesterday it hit me.
PagePrincipale
Environment » eLearning Learning
e-Learning Blog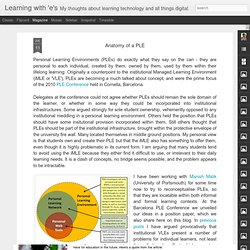 Personal Learning Environments (PLEs) do exactly what they say on the can - they are personal to each individual, created by them, owned by them, used by them within their lifelong learning. Originally a counterpoint to the institutional Managed Learning Environment (iMLE or 'VLE'), PLEs are becoming a much talked about concept, and were the prime focus of the recently held PLE Conference in Cornella, Barcelona. Delegates at the conference could not agree whether PLEs should remain the sole domain of the learner, or whether in some way they could be incorporated into institutional infrastructures. Some argued strongly for sole student ownership, vehemently opposed to any institutional meddling in a personal learning environment.