DESIGN NEWS
Design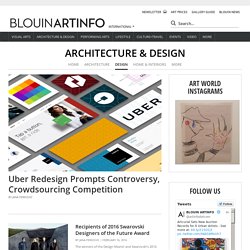 Marking one of its most remarkable collaborations to date, Swarovski in mid-November staged an intimate dinner in the Galeries des Batailles at the Palace of Versailles following a private...
Design !ndex
mONSTER dESIGN gROUP / aDVANCED dESIGNERS oNLY !!!
Design Cot : In Design, Web design, Graphic Design, Home design, Fashion design, Auto design, Green design inspirations around the web
Design You Trust – Design and Beyond!
White Table Trestle is a minimalist design created by Czech Republic-based designer Master&Master. These stackable table trestles are a true gem for every flat, studio or even a gallery. They are stable, yet lightweight and are available in two widths: 55 cm (recommended table top width 65 cm) and 70 cm (recommended table top width 80 cm). Continue reading "White Table Trestle by Master&Master" » This post will unveil a creative project of animal logotypes by Dan Fleming.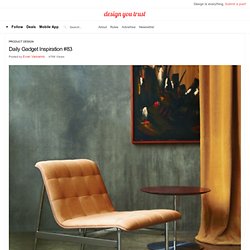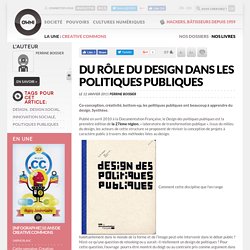 Co-conception, créativité, bottom-up, les politiques publiques ont beaucoup à apprendre du design. Synthèse. Publié en avril 2010 à la Documentation Française, le Design des politiques publiques est la première édition de la 27ème région, « laboratoire de transformation publique ». Issus du milieu du design, les acteurs de cette structure se proposent de réviser la conception de projets à caractère public à travers des méthodes liées au design. Comment cette discipline que l'on range habituellement dans le monde de la forme et de l'image peut-elle intervenir dans le débat public ?
Below The Clouds