DESIGN NEWS
CONTEMPORIST. Design. Born in Milan in 1977, Francesco Faccin is considered one of the most promising Italian designers of his generation.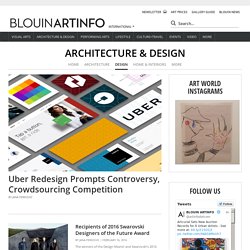 His work follows a rigorous set of values that make him an outsider —... MILAN — At a fair where most of the significant wheeling and dealing takes place outside the exhibition halls, Salone del Mobile still has a lot to offer to its faithful visitors.... MILAN—With a new location that makes it independent from the Salone del Mobile—the huge international furniture fair that opened here on Tuesday—this year's SaloneSatellite, an event... Design !ndex. mONSTER dESIGN gROUP / aDVANCED dESIGNERS oNLY !!! Design Cot : In Design, Web design, Graphic Design, Home design, Fashion design, Auto design, Green design inspirations around the web. Design You Trust – Design and Beyond! The CP1 Lounge Chair was created by the famous Charles Pollock for Bernhardt Design.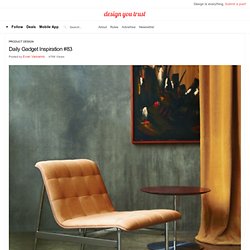 Charles Pollock, in case you didn't know, was the one who dreamed up the office chair back in 1963. He died in 2013 in a fire, but came up with one last creation before he died. Continue reading "Daily Gadget Inspiration #83" » Unbelievable way of opening doors by rotating it with a gentle push. MoCo Loco - Modern contemporary design & architecture. Muuuz - Webzine Architecture & Design.
Design daily news. Du rôle du design dans les politiques publiques. Co-conception, créativité, bottom-up, les politiques publiques ont beaucoup à apprendre du design.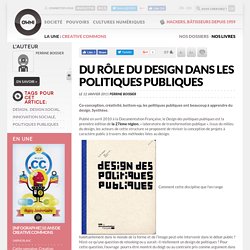 Synthèse. Publié en avril 2010 à la Documentation Française, le Design des politiques publiques est la première édition de la 27ème région, « laboratoire de transformation publique ». Issus du milieu du design, les acteurs de cette structure se proposent de réviser la conception de projets à caractère public à travers des méthodes liées au design. Comment cette discipline que l'on range habituellement dans le monde de la forme et de l'image peut-elle intervenir dans le débat public ? Take a Seat with Sway. La Revue du Design. Le Journal du Design.
Modern & Contemporary Design Platform / Daily Blog / DESIGNSPOTTER.COM. Design Milk: Modern Design. Below The Clouds.
---