DESIGN NEWS
Design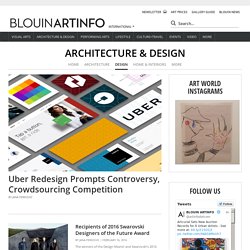 Born in Milan in 1977, Francesco Faccin is considered one of the most promising Italian designers of his generation. His work follows a rigorous set of values that make him an outsider —... MILAN — At a fair where most of the significant wheeling and dealing takes place outside the exhibition halls, Salone del Mobile still has a lot to offer to its faithful visitors.... MILAN—With a new location that makes it independent from the Salone del Mobile—the huge international furniture fair that opened here on Tuesday—this year's SaloneSatellite, an event...
Design !ndex
Design : anticiper les usages pour sauver le monde par Christian Guellerin Pour finir la semaine, voici un peu de lecture que, je suis certain, vous allez apprécier. Le site The Dissident (en a personne de Baptiste Duclos) a pu réaliser cette interview de Christian Guellerin, directeur de l'école de design Nantes-Atlantique. Au programme : Bio personnelle et professionnelle, définition du designer, aspects économiques et spirituels, et le "designed in France". Nous ne faisons ici que relayer l'info si vous l'avez loupée, rendez-vous ici pour découvrir cette discussion passionnante...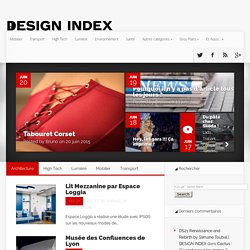 Indian native and UK resident Anish Kapoor and Japanese architect Arata Isozaki have designed a concert hall with a peculiar twist called Ark Nova. It is a giant purple air-inflated membrane structure, which is widely referred to as the world's first inflatable concert hall. The unconventional structure is modeled at least partly on Kapoor's Leviathan installation. The hall which comes equipped with the necessary stage and sound equipment and surrounding area, various programs will be[.....]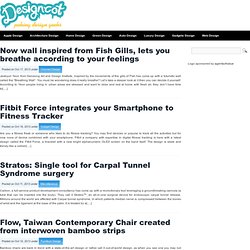 Design Cot : In Design, Web design, Graphic Design, Home design, Fashion design, Auto design, Green design inspirations around the web
Design You Trust – Design and Beyond!
The CP1 Lounge Chair was created by the famous Charles Pollock for Bernhardt Design. Charles Pollock, in case you didn't know, was the one who dreamed up the office chair back in 1963. He died in 2013 in a fire, but came up with one last creation before he died. Continue reading "Daily Gadget Inspiration #83" » Unbelievable way of opening doors by rotating it with a gentle push.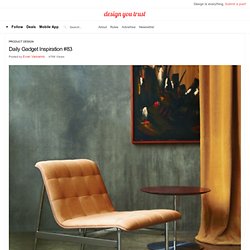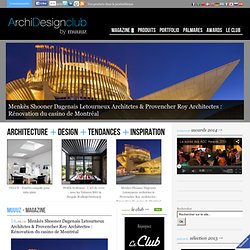 Etalé sur 4 ans, la rénovation et le réaménagement du Casino de Montréal a été confié aux agences Menkès Shooner Dagenais Letourneux Architctes & Provencher Roy Architectes. Le Casino, installé dans l'emblématique ancien pavillon de la France de l'Exposition universelle de 1967, manquait d'unité thématique et devait réorganiser de façon globale l'ensemble des circulations et de résoudre du même coup certains problèmes fonctionnels.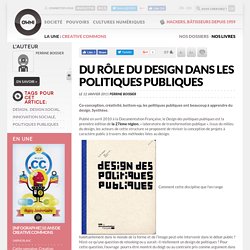 Co-conception, créativité, bottom-up, les politiques publiques ont beaucoup à apprendre du design. Synthèse. Publié en avril 2010 à la Documentation Française, le Design des politiques publiques est la première édition de la 27ème région, « laboratoire de transformation publique ». Issus du milieu du design, les acteurs de cette structure se proposent de réviser la conception de projets à caractère public à travers des méthodes liées au design. Comment cette discipline que l'on range habituellement dans le monde de la forme et de l'image peut-elle intervenir dans le débat public ?
A partir d'aujourd'hui et jusqu'à dimanche, l'Institut français de Cologne et la villa Noailles présentent le travail de Julie Richoz, lauréate du Grand Prix Design Parade en 2012. La designer y dévoile notamment ses projets conçus à l'occasion de résidences à la Cité de la céramique de Sèvres, au CIRVA (Centre International de Recherche sur le Verre et les Arts plastiques) et à la bourse de création de la Galerie Kreo, obtenues dans le cadre du Grand Prix Design Parade. Lire la suite »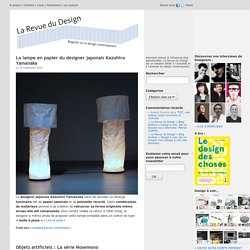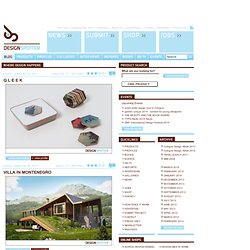 Submit your products and projects here Crowdfunding, Kickstarter, ACCESSORIES, APPS, ARCHITECTURE, AUTOMOTIVE, BICYCLE, BOOKS and MAGAZINES, CLOCK, COMMUNICATION, CONCEPTS, DECORATION, ECO, GREEN, E-NEWS, FASHION, FURNITURE, GADGETS, GRAPHIC, GREEN, HANDMADE, HOTELS, INDUSTRIAL, INTERIOR DESIGN, JEWELRY, KITCHEN, KIDS, ONLY, LIGHTING, MATERIAL, MOBILE, PROJECTS, SHOES, STORES, SHOPS, TABLEWARE, URBAN STREET ART, WALLPAPER, WATCHES, WEBDESIGN and spread the message via social media :-)
Last spring the Swedish Central Bank (SCB) announced a competition to find new designs for the Swedish bank notes. Eight designers was shortlisted and from them a winner was chosen, Göran Österlund and his Kulturresan (the culture journey). Göran Österlund isn't new to designing money and was in fact part of the design team that developed the current bills, 30 years ago. Not really fair to the other designers to have someone who knows how the SCB thinks and I believe that it shows in the final design. The bills are more an extension of the current line of bank notes, a safe bet and not a whole new design.
Below The Clouds