Jenwood
Jennifer
Literacy coach for a K-5 Bilingual elementary
Notes for Mom (or Dad) You Got This
Me - Personal and collaborative sticky notes web-app | http://corkboard.me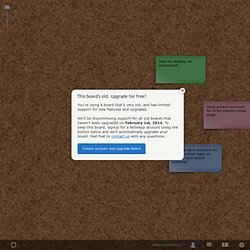 Welcome to your cork board! This one is individual to you. Bookmark this page.Click the board to add a new note, drag the board for more space. Edit with others & see changes in real time.It's that simple.
Back in the early 1900s, homework was deemed by some to be dangerous to children's health, and for years some school districts limited or outright banned homework. More than a century later, homework still drives students, their parents and sometimes their teachers crazy — and debate still swirls about whether homework is helpful or harmful. Now we have a useful addition to the conversation.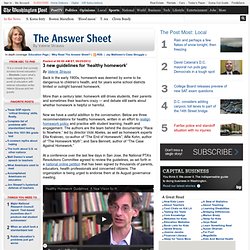 3 new guidelines for 'healthy homework' - The Answer Sheet
kalbarteski — Home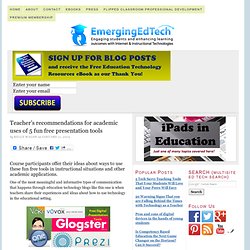 Teacher's recommendations for academic uses of 5 fun free presentation tools
Course participants offer their ideas about ways to use these fun free tools in instructional situations and other academic applications. One of the most meaningful and informative types of communication that happens through education technology blogs like this one is when teachers share their experiences and ideas about how to use technology in the educational setting. Last summer, EmergingEdTech ran an online workshop in which participants learned about a variety of free digital presentation tools.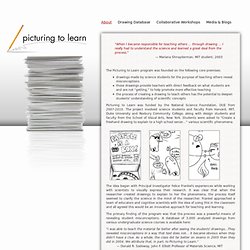 "When I became responsible for teaching others ... through drawing ... I really had to understand the science and learned a great deal from the process." — Mariana Shnayderman, MIT student, 2003 The Picturing to Learn program was founded on the following core premises: drawings made by science students for the purpose of teaching others reveal misconceptions those drawings provide teachers with direct feedback on what students are and are not "getting," to help promote more effective teaching the process of creating a drawing to teach others has the potential to deepen students' understanding of scientific concepts
Picturing to Learn - Misconceptions in Science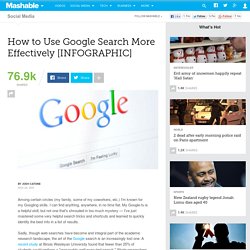 Among certain circles (my family, some of my coworkers, etc.) I'm known for my Googling skills. I can find anything, anywhere, in no time flat. My Google-fu is a helpful skill, but not one that's shrouded in too much mystery — I've just mastered some very helpful search tricks and shortcuts and learned to quickly identify the best info in a list of results. Sadly, though web searches have become and integral part of the academic research landscape, the art of the Google search is an increasingly lost one.