Feminism
The Vagenda
Shocked to hear me say that? Don't be. Feminism doesn't guarantee a woman a date, or safety from harm, lifelong happiness, or greater health (although it has always been my opinion that being a feminist improves one's chances at all those things).
The Happy Feminist
Finally, A Feminism 101 Blog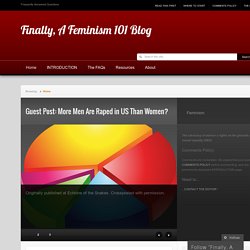 Guest Post by Dana Hunter Men, even good men, believe women lie about rape. There's this myth that runs amok saying that some enormous proportion of rape accusations are just women lying to get attention, or revenge, or to hide their summer fling from mommy and daddy. And they believe it without question. When male friends toss that grenade at me, I toss it back by asking if they know what the percentage is. "Fifty percent," they'll say, or above, depending on which MRAs their stats are coming from.
Feministing | Young Feminists Blogging, Organizing, Kicking Ass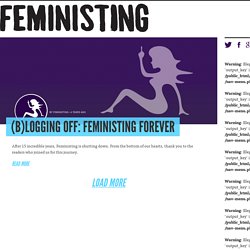 Dear Chancellor Folt: A Native American student letter. Compare the NYT Mag's Hillary Clinton cover to their cover images for male politicians. Lori Adorable reviews Remedy. This video about women in the arts is kinda cool, but also ignores that creative things happen outside of the "art world."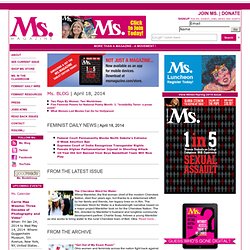 The Cherokee Word for Water Wilma Mankiller, the first woman chief of the modern Cherokee Nation, died four years ago, but thanks to a determined effort by her family and friends, her legacy lives on in film. The Cherokee Word for Water is a featurelength narrative based on a major project Mankiller took on for the Cherokee Nation. The film, directed by Mankiller's husband and longtime community development partner, Charlie Soap, follows a young Mankiller as she works to bring water to the rural Cherokee town of Bell, Okla. Read more... "Get Out of My Exam Room" Ohio women and feminists across the nation fight back against outrageous anti-woman state restrictions and send legislators a simple message: "We Won't Go Back."
Ms. Magazine Online | More Than A Magazine - A Movement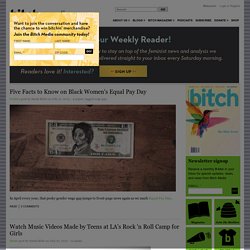 Here's the news on our radar today! • Yesterday was the anniversary of Roe v. Wade! Current polling shows that 52 percent of Americans support access to legal abortions. [AlJazeera] • Speaking of reproductive rights and the utter fear of going back to the 20th century, the women of Downton Abbey have been confronted with some serious issues surrounding birth control and unwanted pregnancy this season.
Bitch Media
Not Your Average Feminist