iPads in schools
When Apple unveiled its iPad in January 2010, the idea of handing over a touchscreen gadget costing at least £429 to a sticky-fingered child seemed ridiculous. Two years later, tablets – and smartphones – are now well established as pass-on devices, with an increasing number of apps available for children of all ages. In July, Disney commissioned a survey of 2,000 British parents who owned an app-capable device and found that 75% share them with their children; 56% said they had downloaded an app at the request of their kids; and 37% considered apps to be an "integral" part of their family life. There are hundreds of developers making apps for kids, from games and story books to maths and phonics apps.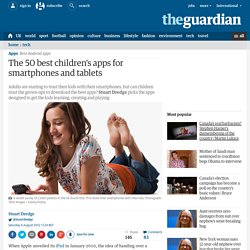 The 50 best apps for children | Technology | The Observer
Over the past year, Mr Andrews Online have worked extensively with Bellfield Primary School, sharing methods on how the planned use of mobile technology can have a sustained impact on standards across the curriculum. James, a Year 5 teacher at the school illustrates how through the effective use of technology in his classroom he was able to give his pupils ownership of their learning and the opportunity to learn independently, subsequently raising standards in his class. Having had the same class for the last two years, I have been able to develop the children's ICT skills across a range of iPad apps.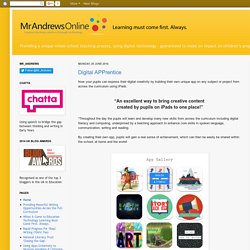 Her distinctive silhouette is recognised around the world. The classic children's books about her have sold tens of millions of copies and in the Netherlands she has her own museum. But as Miffy the rabbit joins the digital age with the launch of her first app on Wednesday, her 84-year old Dutch creator Dick Bruna says children should start with old-fashioned board and paper books before they move on to tablets.
Miffy joins digital age with iPad app | Books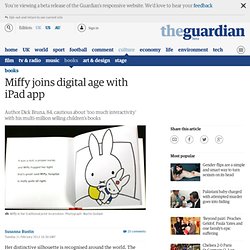 How Students Benefit From Using Social Media 14.60K Views 0 Likes A lot of criticism has been leveled at social media and the effect it has on the way students process and retain information, as well as how distracting it can be. However, social media offers plenty of opportunities for learning and interactivity, and if you take a moment to think about it, it's not too hard to see how students benefit from using social media. 100 Web 2.0 Tools Every Teacher Should Know About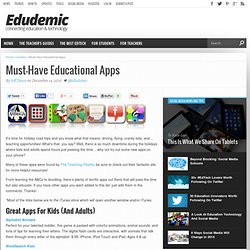 It's time for holiday road trips and you know what that means: driving, flying, cranky kids, and… teaching opportunities! What's that, you say? Well, there is so much downtime during the holidays where kids and adults spend hours just passing the time… why not try out some new apps on your phone? Many of these apps were found by The Teaching Palette, be sure to check out their fantastic site for more helpful resources!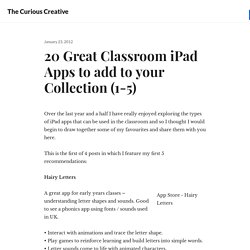 Over the last year and a half I have really enjoyed exploring the types of iPad apps that can be used in the classroom and so I thought I would begin to draw together some of my favourites and share them with you here. This is the first of 4 posts in which I feature my first 5 recommendations: A great app for early years classes – understanding letter shapes and sounds. Good to see a phonics app using fonts / sounds used in UK. • Interact with animations and trace the letter shape.
iPad for Teaching & Learning
iPad for Teaching & Learning
Brushes Gallery – iPhone/iPad Art
Top 5 iPad Apps for the Art Teacher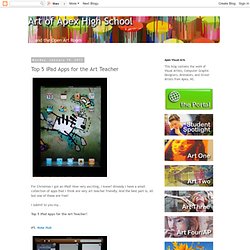 For Christmas I got an iPad! How very exciting, I know! Already I have a small collection of apps that I think are very art teacher friendly. And the best part is, all but one of these are free! I submit to you my..
Some of the apps we use in school : Kenninghall Community Primary School
Writing Prompts seems to have been a recurring conversation on twitter recently so I wanted to investigate what was available for teachers. I was surprised to see just how many apps designed for writing prompts there were. What is nice, is how many of these can be used for all grades. I really like the interface of some of these and I think your kids will too. Find a couple that will suit your students and your teaching style. Please list any more that you know of in the comments.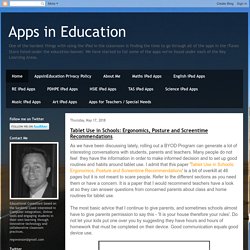 The TeacherCast App Review Gallery features over 60 great app reviews