iPads in schools
When Apple unveiled its iPad in January 2010, the idea of handing over a touchscreen gadget costing at least £429 to a sticky-fingered child seemed ridiculous. Two years later, tablets – and smartphones – are now well established as pass-on devices, with an increasing number of apps available for children of all ages. In July, Disney commissioned a survey of 2,000 British parents who owned an app-capable device and found that 75% share them with their children; 56% said they had downloaded an app at the request of their kids; and 37% considered apps to be an "integral" part of their family life. There are hundreds of developers making apps for kids, from games and story books to maths and phonics apps. This isn't just about absorbing information, though: there are apps for children to make music, draw and share digital pictures and record their own voices reading favourite stories.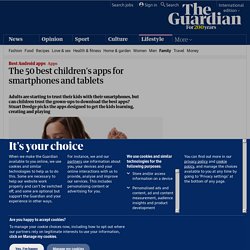 The 50 best apps for children | Technology | The Observer
Miffy in her traditional print incarnation.
Miffy joins digital age with iPad app | Books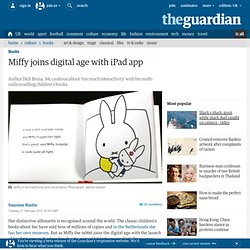 How Students Benefit From Using Social Media
Read them in iBooks, send them to your friends, or submit them to the iBookstore. Ideal for children's picture books, photo books, art books, cook books, manuals, textbooks, and the list goes on. ★ The no #1 Book app for the iPad in 18 countries ★ "Book Creator makes e-book publishing easy" – wired.com ★ One of the Top 50 Apps for the iPad – The Guardian 2011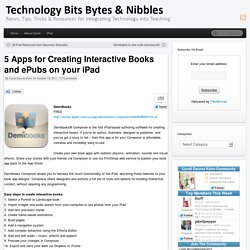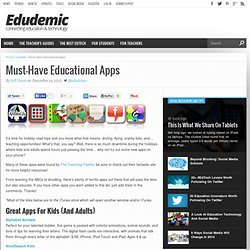 It's time for holiday road trips and you know what that means: driving, flying, cranky kids, and… teaching opportunities!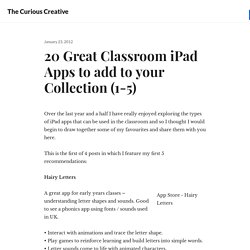 Over the last year and a half I have really enjoyed exploring the types of iPad apps that can be used in the classroom and so I thought I would begin to draw together some of my favourites and share them with you here.
iPad for Teaching & Learning
iPad for Teaching & Learning
Brushes Gallery – iPhone/iPad Art
Top 5 iPad Apps for the Art Teacher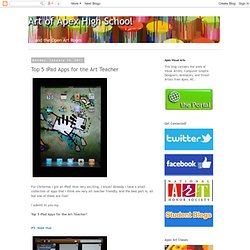 For Christmas I got an iPad! How very exciting, I know! Already I have a small collection of apps that I think are very art teacher friendly.
Everyone's been desperate to hear about the apps we're using. I present the current list for our primary department, with iTunes links.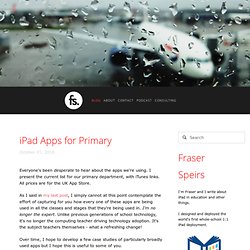 Some of the apps we use in school : Kenninghall Community Primary School
Ringwood North Primary School Ringwood North Primary School began the iPads for Learning Trial in Semester Two, 2010 with 136 Years 4 and 5 students. As a leader in the integration of technology into learning, Ringwood North continues to innovate and share its journey with a worldwide audience.
lists of iPhone applicationsfor education, organised by subject
The TeacherCast App Review Gallery features over 60 great app reviews