Cool
Wearable Gifts
Marty Magic Jewelry by martymagic on Etsy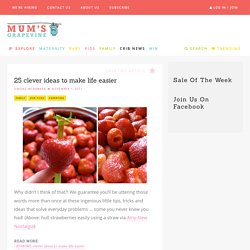 Posted on November 01, 2011 in Bed, Bath & Kitchen , Decor & Furniture , Organise & Personalise by Simone Via: amy-newnostalgia.blogspot.com Why didn't I think of that?!
Physics-Defying Paper Airplane Trick
583320f8415e851db39fd70c593f.jpeg (JPEG Image, 900x599 pixels)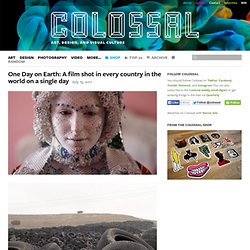 This trailer is the first glimpse of One Day on Earth , an ambitious motion picture shot by thousands of filmmakers in every country in the world on a single day: October 10, 2010. The trailer alone includes footage from 90 individuals and organizations. The producer/director Kyle Ruddick is currently editing down 3,000 hours of film and is asking for help via Kickstarter to complete the project. I don't know about you but it gave me chills.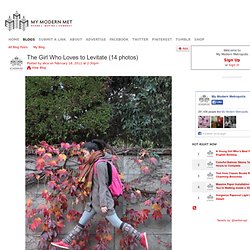 Natsumi Hayashi is a sweet-looking Japanese girl who, one day, decided to take self-portraits..of herself levitating. She can be spotted in and around Tokyo, equipped with her SLR and her self-timer. When she feels the moment strike, she presses the shutter button down and then, quite literally, "jumps" into place. What I love most about her shots is that they don't feel forced.
Tom Hussey on the Behance Network