Cool
Wearable Gifts
Marty Magic Jewelry by martymagic on Etsy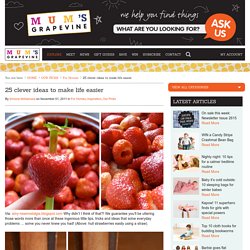 Via: amy-newnostalgia.blogspot.com Why didn't I think of that?! We guarantee you'll be uttering those words more than once at these ingenious little tips, tricks and ideas that solve everyday problems … some you never knew you had! (Above: hull strawberries easily using a straw). Via: apartmenttherapy.com
Physics-Defying Paper Airplane Trick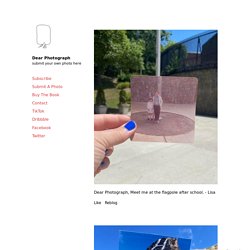 This past October, Dear Photograph and About Time had a contest to give away a trip to anywhere in the world for people who sent in a Dear Photograph related to love or their family. Once our winner Jennifer found out she won she told me in an email it was the best day of her life because a day before she found out the adoption papers for their new child went through. Jennifer just sent me an email linked to a blog post to their trip they went on to Turks & Caicos in March. Looks like they made a few new memories and an unforgettable trip of a lifetime.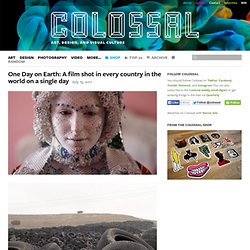 This trailer is the first glimpse of One Day on Earth, an ambitious motion picture shot by thousands of filmmakers in every country in the world on a single day: October 10, 2010. The trailer alone includes footage from 90 individuals and organizations. The producer/director Kyle Ruddick is currently editing down 3,000 hours of film and is asking for help via Kickstarter to complete the project. I don't know about you but it gave me chills.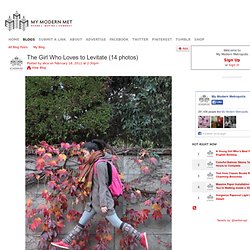 Natsumi Hayashi is a sweet-looking Japanese girl who, one day, decided to take self-portraits..of herself levitating. She can be spotted in and around Tokyo, equipped with her SLR and her self-timer. When she feels the moment strike, she presses the shutter button down and then, quite literally, "jumps" into place. What I love most about her shots is that they don't feel forced.
Tom Hussey on the Behance Network