History
CivilWarPhotos.net. The map as history : a multimedia atlas of world history with animated historical maps. Home. Heilbrunn Timeline of Art History | The Metropolitan Museum of Art. Icons (from the Greek eikones) are sacred images representing the saints, Christ, and the Virgin, as well as narrative scenes such as Christ's Crucifixion.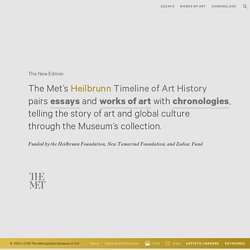 While today the term is most closely associated with wooden panel painting, in Byzantium icons could be crafted in all media, including marble, ivory, ceramic, gemstone, precious metal, enamel, textile, fresco, and mosaic. Icons ranged in size from the miniature to the monumental. Some were suspended around the neck as pendants,... Americans at War. Scrolls from the Dead Sea (Library of Congress Exhibition) The exhibition Scrolls From the Dead Sea: The Ancient Library of Qumran and Modern Scholarship brings before the American people a selection from the scrolls which have been the subject of intense public interest.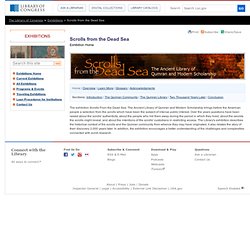 Over the years questions have been raised about the scrolls' authenticity, about the people who hid them away during the period in which they lived, about the secrets the scrolls might reveal, and about the intentions of the scrolls' custodians in restricting access. The Library's exhibition describes the historical context of the scrolls and the Qumran community from whence they may have originated; it also relates the story of their discovery 2,000 years later.
In addition, the exhibition encourages a better understanding of the challenges and complexities connected with scroll research.
---