Food
Poached eggs are a joy. A perfect eggs Benedict or a frise salad demand a well poached egg, and since poached eggs demand no oil or butter, they are about as healthy as an egg can be. But while eating a poached egg is one of life's simple pleasures, cooking poached eggs can be a lesson in frustration…especially in a restaurant kitchen with people waiting and orders piling up and egg after egg after egg falling apart in the simmering water. AAAARGH! It used to drive me crazy, and then I stumbled upon a little known chef's trick to perfect poached eggs every time. An easy trick that takes no skill, requires no special equipment and works every time.
How to Poach Eggs in Plastic Wrap. Perfect Poached Eggs Every Time!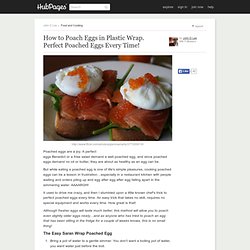 Guinness Recipes — punchfork.com
I don't know about you, but I always tend to think that recipes that have been with you for a long time are kind of old friends. The ones you know inside out and could make even woken up in the middle of the night, or so I thought. This chocolate mousse recipe is the one I've been making for years. Nicolas Boussin, who was in 2000 named the best pastry chef of France, developed this recipe for Grand Marnier, and I since I've tried it first time, I've never looked at any other chocolate mousse recipe ever again. Naturally, when I set out on this chocolate mousse marathon, I had secretly hoped, that the recipe I always use will win.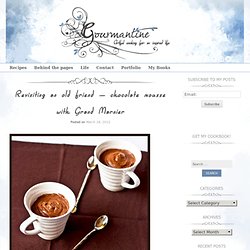 Revisiting an old friend – chocolate mousse with Grand Marnier | Gourmantine's Blog
Live Green - Top 5 Reasons Why Cast Iron Is The Greenest Choice For Non-Stick Cooking
Dependable, that's what cast iron is. It will last for centuries if properly cared for, and it has a natural non-stick surface that's eco-friendly. Dependable, that's what cast iron is.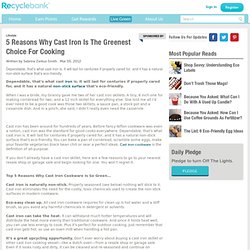 I must begin by saying where the recipe originated, if in fact it originated anywhere...really. I think bread has been baked for centuries using flour, salt, water, and yeast or other form of leavening. As far as I know the recipe for "No-Knead" bread dough was printed in the New York times. I don't know what month, day, or year.