Food
Double Mint Chocolate Cookies
{scoopsies}
*Simply Scratch*: Parmesan Garlic Bread: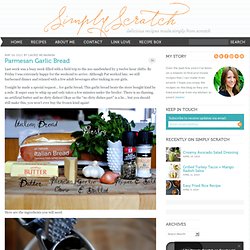 Last week was a busy week filled with a field trip to the zoo sandwiched by 3 twelve hour shifts. By Friday I was extremely happy for the weekend to arrive. Although Pat worked late, we still barbecued dinner and relaxed with a few adult beverages after tucking in our girls.
Recipe Index - Pastry Affair
Beverages | Bread & Yeast | Breakfast & Brunch | Cake & Cupcakes | Cookies & Bars | Confections | Custard & Puddings | Fruits | Ice Cream & Chilled Desserts | Pies & Tarts | Savory | Scones & Muffins | Tips & Tricks 30 Second SangriaAlmond Date Banana Smoothie Banana Cocoa Smoothie Banana Peanut Butter Protein Smoothie Blackberry Lemonade Blueberry Tofu Smoothie ButterbeerBrown Sugar Coconut Bubble Tea Caramel Apple CiderCranberry White Wine SpritzerDark & Stormy (with Ginger Ale)Grapefruit MargaritasGrapefruit Soda/CocktailHomemade Apple CiderHoney Peach Bubble TeaHot Bourbon Apple CiderLavender LemonadeMai TaiMango LassiMargaritasMexican Hot Cocoa MixMinted Lime LicuadoMocha FrappuccinoPeppermint Hot ChocolatePumpkin Spice LatteSparkling Lemon DropSparkling Pineapple Rum CocktailStrawberry MilkStrawberry Rhubarb LemonadeStrawberry SmoothieTropical Vacation CocktailVanilla Pear Milk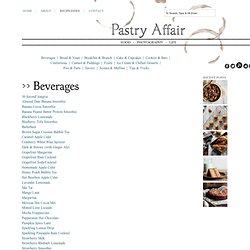 Food Pyramid Submissions
42968098_dfPdIkJ3_c.jpg (JPEG Image, 553x1743 pixels)
kitchencheatsheet.gif (GIF Image, 900 × 5870 pixels)
WHERE THE FUCK SHOULD I GO TO EAT?
34 Insanely Simple Two-Ingredient Recipes
Vegetarian
Sun-Dried Tomato Caprese with Smoked Mozzarella December 27, 2011 Mary Anne here. Old Man Winter officially arrived last week, yet here at Feast on the Cheap, Mariel and I share a craving for all things tomato.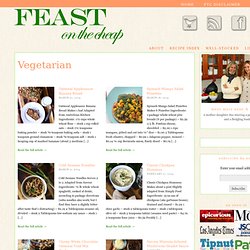 12 Summery Vegetarian Dinners
New Media Publishing You don't have to be a strict vegetarian to eat vegetarian food! Summer is the best time to cook leaner, plant-based forms of protein because they fill you up without making you feel like you ingested an anvil. Even better, they tend to be a lot cheaper than meat.
Finding Vegan | Vegan food photos - Vegan Recipes - Vegan Products
The Ultimate Vegan Baking Cheat Sheet
Baked Parmesan Tomatoes -EW
10 Ways to Eat Pizza for Breakfast
I get bored for breakfast. I know this is absurd. There are no less than four thousand cereal flavor options in the store.