COMIC BOOKS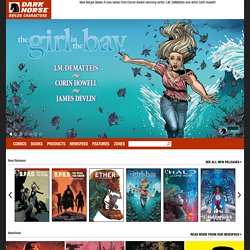 Brain Boy Volume 1: Psy vs. Psy TPB Review Roundup Ambushed while protecting an important statesman, Matt Price, a.k.a. Brain Boy, finds himself wrapped up in political intrigue that could derail a key United Nations ... Dark Horse 2014 Eisner Nominees Announced! Comic-Con International has announced the nominations for the Will Eisner Comic Industry Awards 2014!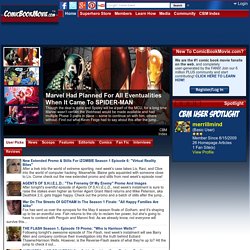 We've already seen the base photo, but this new poster for the upcoming The Amazing Spider-Man 2 is pretty shocking, (pun intended) as it features our wall-crawler (Andrew Garfield), as he faces the film's main villain, Electro (Jamie Foxx) in his full costume, which fans will enjoy. Featuring a much better look at Star-Lord, Gamora, Drax, Groot and Rocket Raccoon, hit the jump and check out promotional artwork by Zak! Designs for Marvel's Guardians of the Galaxy in high-resolution! There's no word on whether it will have an impact on the July 2015 release date, but a new report claims that Ben Affleck has sustained a serious enough leg injury to delay the start of production on Batman Vs. Superman until March. Hit the jump for further details!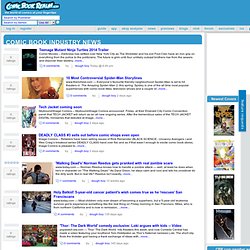 Comic Book News
Teenage Mutant Ninja Turtles 2014 Trailer Comic Movies – Darkness has settled over New York City as The Shredder and his evil Foot Clan have an iron grip on everything from the police to the politicians. The future is grim until four unlikely outcast brothers rise from the sewers and discover their destiny...more... by dough boy Today @ 6:40 pm 10 Most Controversial Spider-Man Storylines www.therichest.com — Everyone's favourite friendly neighborhood Spider-Man is set to hit theaters in The Amazing Spider-Man 2 this spring.