COMIC BOOKS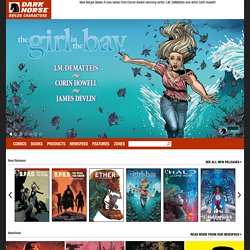 Manga Mondays: Hall of Manga Do you hang up manga pictures where you work? So do we! In fact, we have an entire hallway here at Dark Horse dedicated to ... Dark Horse in the Headlines - January 8th 2014 If you haven't been keeping up with your comics media, here's some key links and reviews for you to check out what we've got going ...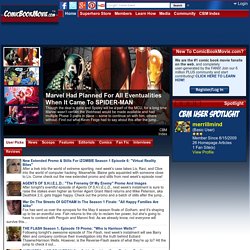 We've already seen the base photo, but this new poster for the upcoming The Amazing Spider-Man 2 is pretty shocking, (pun intended) as it features our wall-crawler (Andrew Garfield), as he faces the film's main villain, Electro (Jamie Foxx) in his full costume, which fans will enjoy. Featuring a much better look at Star-Lord, Gamora, Drax, Groot and Rocket Raccoon, hit the jump and check out promotional artwork by Zak! Designs for Marvel's Guardians of the Galaxy in high-resolution! There's no word on whether it will have an impact on the July 2015 release date, but a new report claims that Ben Affleck has sustained a serious enough leg injury to delay the start of production on Batman Vs. Superman until March. Hit the jump for further details!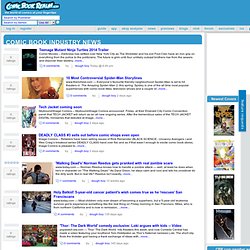 Comic Book News
Holy Batkid! 5-year-old cancer patient's wish comes true as he 'rescues' San Franciscans www.today.com — Most children only ever dream of becoming a superhero, but a 5-year-old leukemia survivor got to experience something like the real thing on Friday morning in San Francisco. Miles, who is from northern California and is now in remission, ...more... by dough boy 4 weeks ago 'Thor: The Dark World' comedy exclusive: Loki argues with kids -- Video popwatch.ew.com — Thor: The Dark World hits theaters this week, and now Comedy Central has made a video featuring your boyfriend Tom Hiddleston as Thor's fraternal nemesis Loki.