Le'Eat & Le'Drink... Me gusta...
Foodgawker | feed your eyes. Healthy Recipe Roundup | 11th Edition. Top 10 Awesome Dips. In the today's article we prepared you 10 easy to make (even at your home) dips.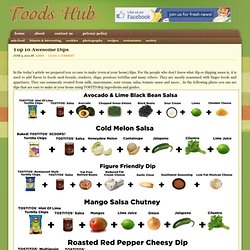 For the people who don't know what dip or dipping sauce is, it is used to add flavor to foods such breads, crackers, chips, potatoes tortillas and many others. They are mostly consumed with finger foods and appetizers. They can commonly created from milk, mayonnaise, sour cream, salsa, tomato sauce and more… In the following photo you can see dips that are easy to make at your home using TOSTITOS® ingredients and guides. Mingmakescupcakes.yolasite. Watermelonade Recipe at Epicurious. Photo by Roland Bello yield Makes 1 gallon (serves 16) active time 30 min.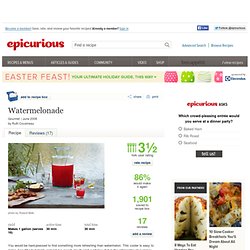 ---