Janinp
Janette González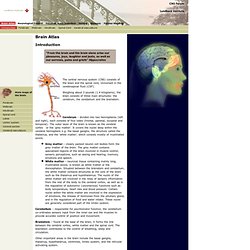 The central nervous system (CNS) consists of the brain and the spinal cord, immersed in the cerebrospinal fluid (CSF). Weighing about 3 pounds (1.4 kilograms), the brain consists of three main structures: the cerebrum, the cerebellum and the brainstem. Cerebrum - divided into two hemispheres (left and right), each consists of four lobes (frontal, parietal, occipital and temporal). The outer layer of the brain is known as the cerebral cortex or the 'grey matter'.
For centuries fishermen have conducted sustainable fisheries for sharks in coastal waters, and some still do. During recent decades an increase in effort and yield of shark catches, as well as an expansion of the areas fished has taken place. This leads to concern over the consequences for the populations of some shark species in several areas of the world's oceans.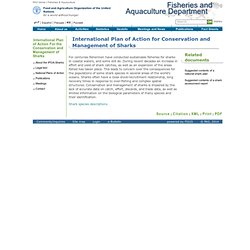 Fisheries & Aquaculture - International Plan of Action For the Conservation and Management of Sharks
Sharks
Sharks are the world's most feared and impressive fish. They belong to the super-order Selachimorpha and comprise 440 species, distributed all over the world. They are believed to have been in existence before the dinosaurs. In fact, scientists surmise that the earliest shark species swam earth's waters some 420 million years ago.