How to
Creatieve ideeën voor een beter leven - Wetenschap
Door: Sarah Vandekerckhove − 22/05/12, 08u30 − Bron: De Morgen © Thinkstock.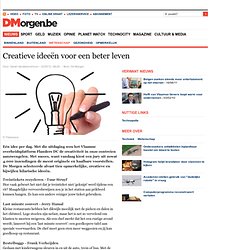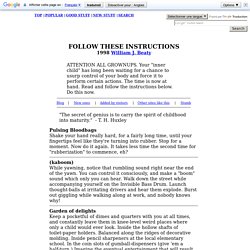 "There is another world, but it's inside this one" -Paul Éluard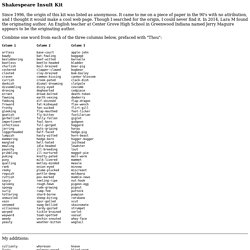 Shakespeare Insult Kit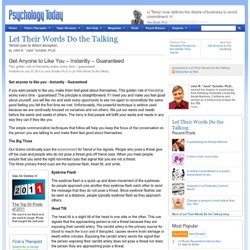 Get anyone to like you - Instantly - Guaranteed If you want people to like you, make them feel good about themselves. This golden rule of friendship works every time - guaranteed!
Arthur Schopenhauer (1788-1860), was a brilliant German philosopher. These 38 Stratagems are excerpts from "The Art of Controversy", first translated into English and published in 1896.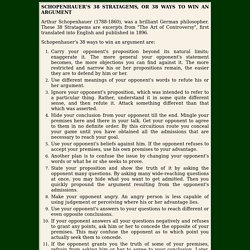 Embed This Infographic <a href=http://www.todayifoundout.com/index.php/2011/08/how-to-infographic/ ‎"><img src="http://www.todayifoundout.com/wp-content/uploads/2011/08/Today-I-Found-Out-How-To...-copy.jpg" title="10 How Tos" alt="How To Infographic" border="0" /></a><br />Source: <a href='http://www.todayifoundout.com' title='Interesting Facts'>Today I found out</a>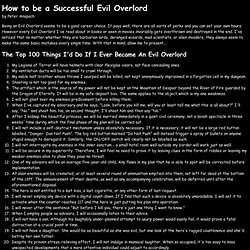 How to be a Successful Evil Overlord by Peter Anspach
How To Write Good